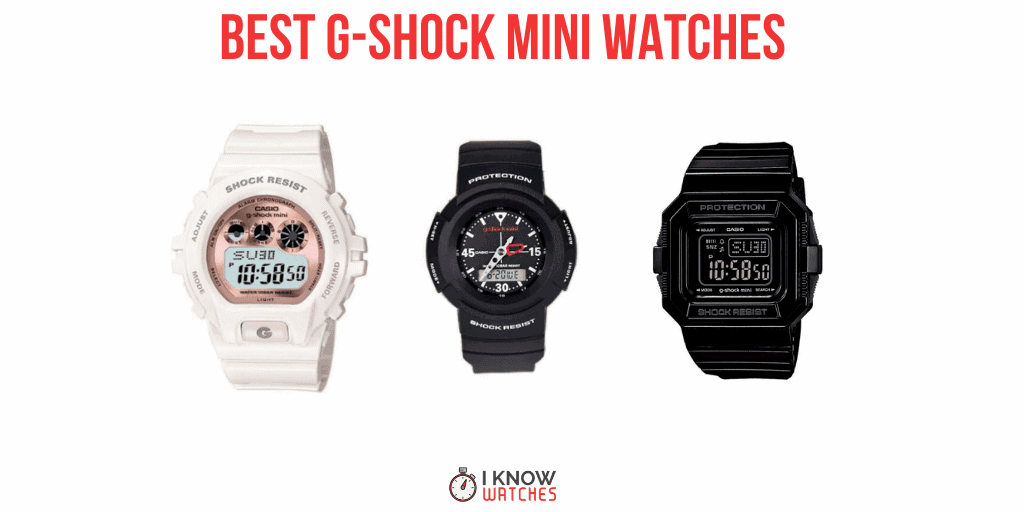 Best Casio G-Shock Mini Watches
The Casio G-Shock Mini series of watches are simply a smaller version of various other G-Shock watches in Casio's range.
The G-Shock Mini watches are designed to be smaller in diameter to fit smaller wrists. Why? Because G-Shocks are typically large and quite bulky and don't suit people with thinner wrists including some men, ladies, and of course younger watch wearers!
So, Casio decided to base a series of watches on their most successful G-Shocks, but just make them smaller. And like with the Baby G-Shocks, which are kinda similar only often bolder in color, they also have only 100m water resistance.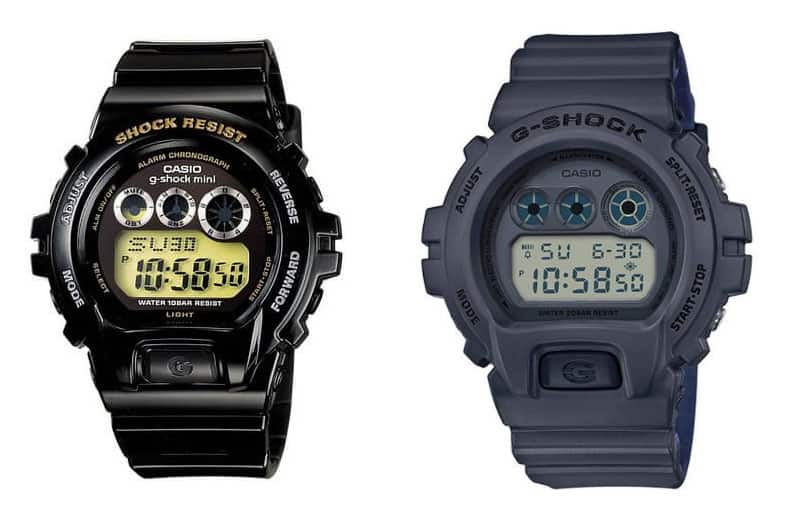 For example, they created G-Shock GMN-691 and GMN-692 ranges based on the G-Shock DW-6900. More or less the same modern G-Shock watch, but smaller!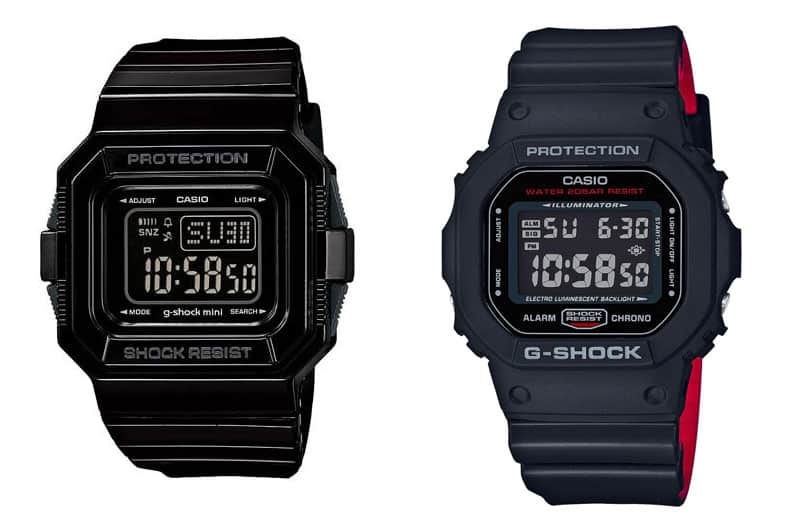 They also created a range based on the more retro, rectangular G-Shock's from the 80s. This GMN-550 range is based on the equivalent G-Shock DW-5500.
---
G-Shock Mini GMN-691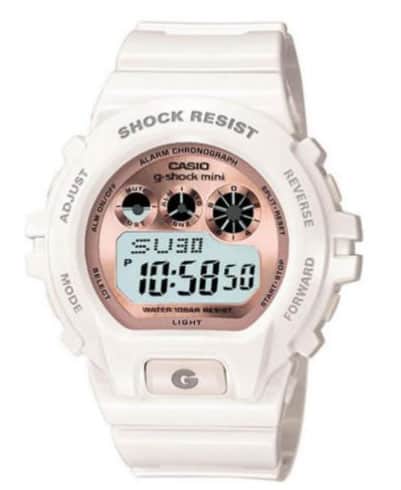 The Mini G-Shock GMN-691 is like many others in Casio's wide range. It offers decent water resistance at 100m, shock resistance and the usual plethora of digital functions:
world time (48 cities)
stopwatch (1/100 seconds)
countdown timer
5 alarms
backlight
The lower portion of the Mini GMN-691 watch has the time display, along with the day of the week showing by default. There are also various side functions using the upper portion of the watch.
For those interested in size specifics, it comes in at 44.3mm x 42mm for the case, and is 14.4mm thick. So, way smaller than the usual G-Shocks.
There are a huge range of options for this watch, the majority of which were only available in Japan – which you can tell from the model number. One such model is the GMN-691-7BJF – the J towards the end stands for Japan domestic market. As such, these watches are often only available on Ebay and not anywhere lese, as they are quite rare.
SEE ON EBAY
---
G-Shock Mini GMN-550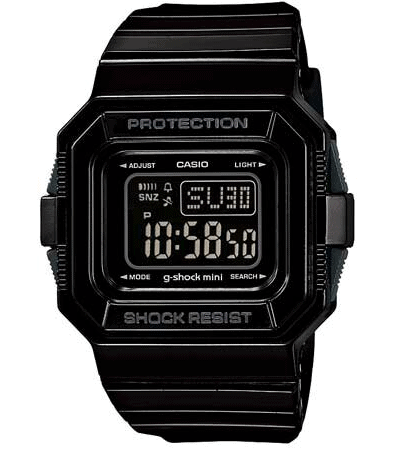 The Mini G-Shock GMN-550 is more of a retro style casio digital watch. It has the very square style case and far less beefy G-Shock protection, like the more modern G-Shocks do.
Yes, it still comes with pretty much the same range of features – such as 100m water resistance and the usual G-Shock shock resistance (after all – that is what they are all about). The digital watch functions include:
world time (48 cities)

stopwatch (1/100 seconds)
countdown timer
5 alarms
backlight
There is not a huge amount to say about the GMN-500, as it is such a simple G-Shock watch. It is of course smaller than it's inspiration – the DW5500. It measures 43mm x  41.6mm on the case, and is 13mm thick.
SEE ON EBAY
---
G-SHOCK Mini GMN-500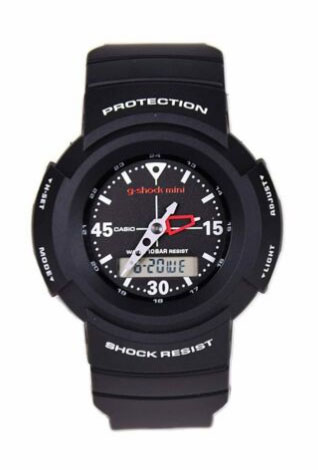 The last Mini worth checking out is the G-SHOCK mini GMN-500 range. It is a less "G-Shock" standard in terms of shape – being circular. And, it also has both an analog and digital display, which might suit some of you better.
There is actually only a tiny digital display down the bottom, as the face is dominated by the large mechanical hands and very thick bezel on this watch.
There is nothing vastly different to report on the specs with 100m water resistance and the G-Shock – shock resistance you would expect. Also there is a stopwatch, countdown timer, alarms and 12/24hr mode. As well as the EL backlight and daylight savings mode.
All in all, another interesting and unique option for those with smaller wrists. Again, it is quite small for a G-Shock at 49 × 42.9 × 13.5mm.
SEE ON EBAY