Over half a century ago, the Beatles stormed the music world to become what is arguably the greatest recording group of all time. More than that, the "Fab Four" was a worldwide cultural phenomenon that helped shape fashion and set trends. Their influence on the world of watches isn't as impressive as with some other celebrities. They kept their timepiece choices down to a select few. Here are the favorite Beatles watches for John, Ringo, Paul, and George.
John Lennon (Oct. 9, 1940- Dec. 8, 1980)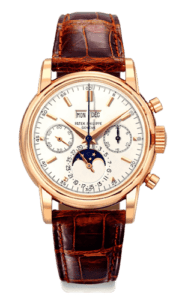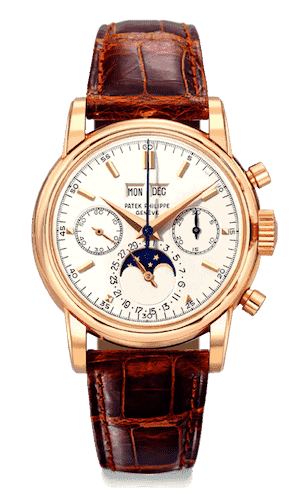 A photo taken on his 40th birthday by his wife Yoko Ono shows John happily sporting a Patek Philippe Reference 2499. The yellow gold Patek Philippe Perpetual Calendar Chronograph ref 2499 was introduced in the early 1950s. It features day, date, month, and moon phase display at 6 o'clock, a 30-minute counter subdial at 3 o'clock, and a 12-hour chronograph hand at 9 o'clock. The rare timepiece is one of the most sought-after Patek complications watches.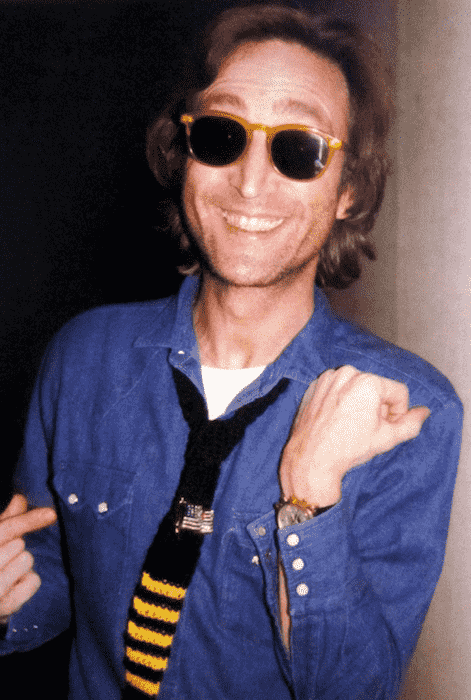 The whereabouts of this Beatles watch remain a mystery. One theory is that the Lennon family sold it to a New York dealer but claimed the watch had been stolen after the dealer put it on the market. They demanded the watch back.
Ringo Starr (July 7, 1940 – present)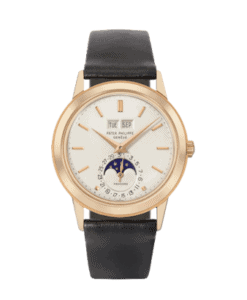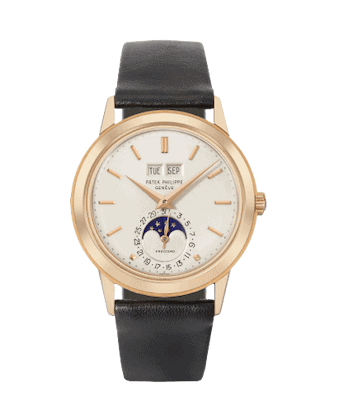 The group's eccentric drummer proudly owned an 18K yellow gold Patek Philippe ref 3448. Featuring Calibre 27/460Q self-winding movement and 37 jewels, the timepiece was introduced in 1971. It was Patek's first serially produced automatic perpetual calendar watch. The brand only produced 586 of them and the model was discontinued in 1982. It displays the day and month below 12 o'clock and a subdial at 6 o'clock displays the moon phase and date.
Ringo and his wife Bond girl Barbara Bach (The Spy Who Loved Me) jointly owned a vast collection of paintings and other treasures which were auctioned off to donate to charity. In 2015, the Patek ref. 3448 brought a premium price of $179,200 at the U.S.-based Julien's Auctions.
George Harrison ( Feb. 25, 1943 – Nov. 29, 2001)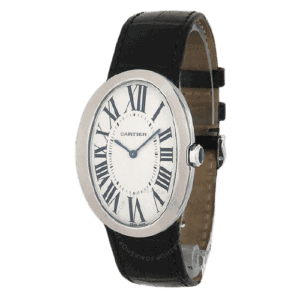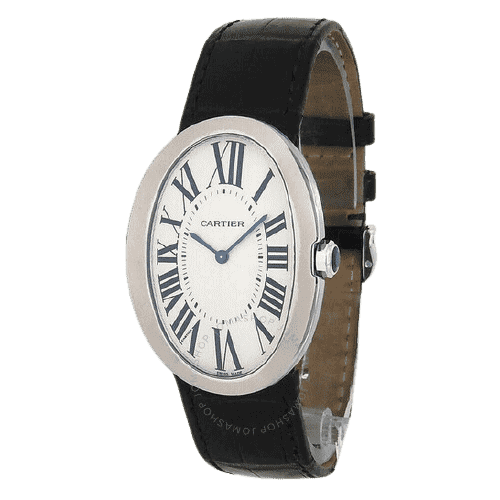 Not much information is available about the soft-spoken Beatles' lead guitarist's watch collection. Celebrity experts say George was rarely seen wearing a watch.
British Music entrepreneur and band manager from 1962-1967 Brian Epstein reportedly bought George a Cartier Baignoire. The oval-cased timepiece with many of Cartier's signature design elements is one of the brand's most underrated watches. Dating back to 1906, the Baignoire is still on the Cartier line today.
Sir Paul McCartney (June 18, 1942 – present)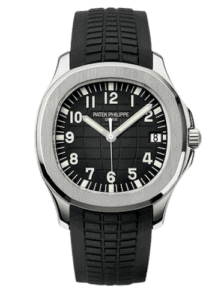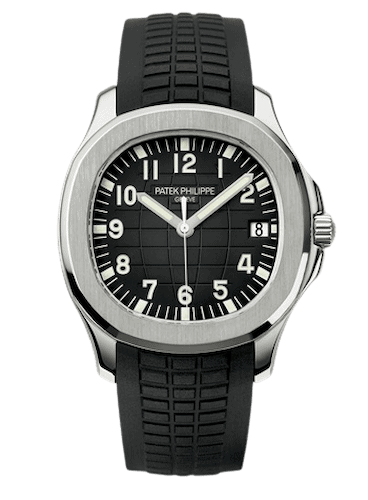 Always known as "the cute one," Sir Paul isn't a big watch collector, but he has been seen wearing a Patek Philippe Aquanaut ref. 5167A. He has been photographed wearing it often and wore it at his wedding to Nancy Shevell in 2011. Debuting in 1997, this timepiece is a minimalist version of the brand's iconic Nautilis launched in 1976. This Beatles watch has a rubber strap for a tough, utilitarian look, and the shiny black dial's hobnail pattern adds sophistication.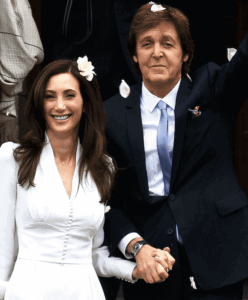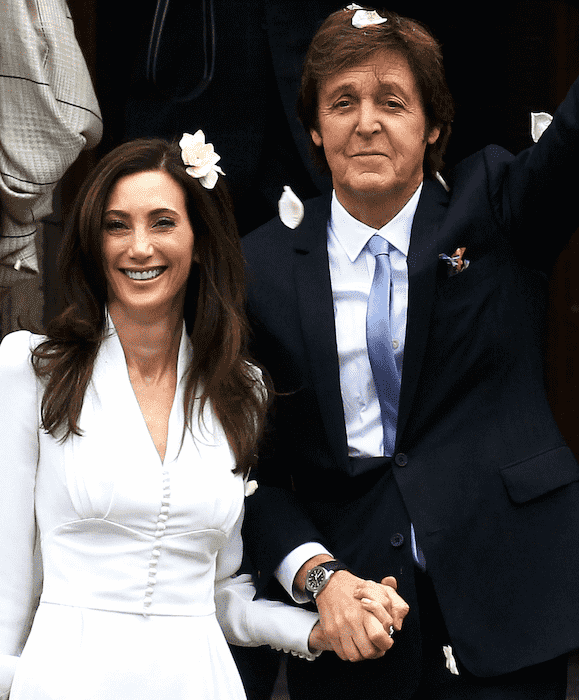 The Aquanaut is a versatile watch that goes easily from diving off a yacht to a red carpet event. It features a 38mm stainless steel case, a date display, and a sapphire crystal lens.
Credit to Wikimedia for the image used in the header.