From American presidents to terrorists, over the decades since its release, the Casio F-91W has become a watch worn by many.
To this day, Casio still produces around three million of these watches every year, demonstrating how robust, timeless, and downright useful this watch truly is. Not to mention cheap!
For the watch obsessed, it is also a classic watch that is worthy of throwing into your collection, even if it is far from a Rolex or Patek Philippe in terms of price or prestige.
Before we dive into the kinds of (in)famous people who have been seen wearing this watch, let's take a look at what you get for so little money.
Casio F-91W Specifications
You get a lot of bang for your buck with this classic from Casio, with more features than many of you will probably use. Sure, in terms of complicated internals and fancy materials, it's nothing to write home about, but the devil is in the detail, as they say:
Resin case & band with buckle closure
Acrylic glass
50m/165ft Splash water resistance
Built-in microlight (side illumination)
Stopwatch function – 1/100 sec. – 1 hour (Elapsed time, split time & final time)
Automatic calendar (set once and forget)
Audible daily alarm
12 or 24 hour time
Battery life: 7 years
Width: 33mm
Weight: 21g / 0.75oz
As you can see, this is a super lightweight and robust watch. Although not intended to take diving or use in heavy industry, many people use these watches for decades. And, all the functions you get mean you can forget your smartphone and still survive too!
See Prices On Amazon
F-91W Colors Available
Casio has not skimped on variety with the F-91W and you will find a myriad of models available online. Of course, the rarer it is, the more you are likely to pay. However, given this watch rarely breaks above 20 bucks, I would not be too worried about the price.
In general, the actual dial and strap stay the same, it is just the color of the watch case and buttons that vary. Well, if you actually pay attention to detail, you will also see that some of the text is also colored to match the case, especially the WR which was originally red (and would not work well on some colors). So, that is worth noting as well.
Here are some of the more common models you can find on Amazon:
Casio Men's Classic Quartz Watch with Resin Strap, Black, 19.25 (Model: F-91WM-1BCF)

Casio Men's Classic Quartz Watch with Resin Strap, Black, 18 (Model: F-91WM-7ACF)

Casio Men's Data Bank Quartz Watch with Resin Strap, Black, 18 (Model: F91WM-9A)

Casio Men's Classic Quartz Watch with Resin Strap, Black, 19.25 (Model: F-91WM-2ACF)

Casio Men's Classic Quartz Watch with Resin Strap, Black, 19.25 (Model: F-91WM-3ACF)

Casio F-91W – A 1990s Classic
The F-91W was a classic when it came out in the back in 1991 and I remember as a kid that you could find them everywhere. Even some of the cool kids had them.
And what was not to like. For the price even most kids and teenagers could easily afford with their pocket money, you could get a robust, long-lasting, and super-functional watch that was also cool to wear.
And with a handy alarm you could set daily reminders on, and a timer you could use to time races with your friends on your new BMX, it was no wonder many a young lad could be seen wearing this in the 90s.
But since that time it has also been seen on the wrist of some famous, and perhaps even more infamous people we all know.
See Prices On Amazon
Casio F-91W – Who Has Worn It
One of the most famous people to have worn the F-91W back in the 90s was Obama. He can be seen wearing it in a couple of images from his own Obama Diary page: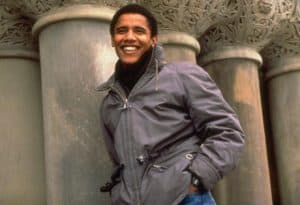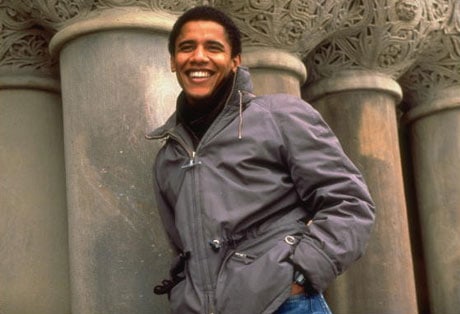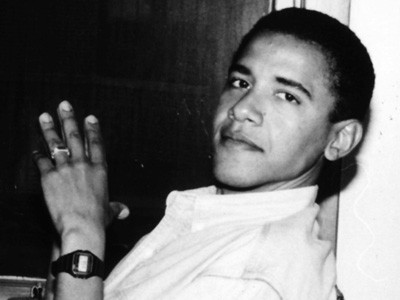 Seth Rogan can also be seen wearing it in the stoner comedy he made a few moons ago called Pineapple Express: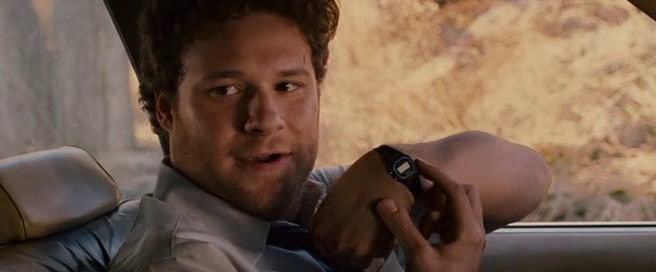 And last but not least, Bin Laden was seen (in)famously wearing this watch every time he appeared on camera. And it was, later on, discovered that many a terrorist was using these watches as timers. So, even something as harmless as the Casio F-91W can be used for evil it seems.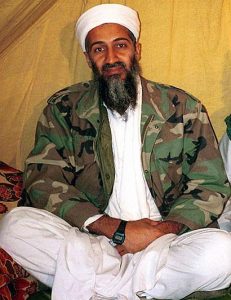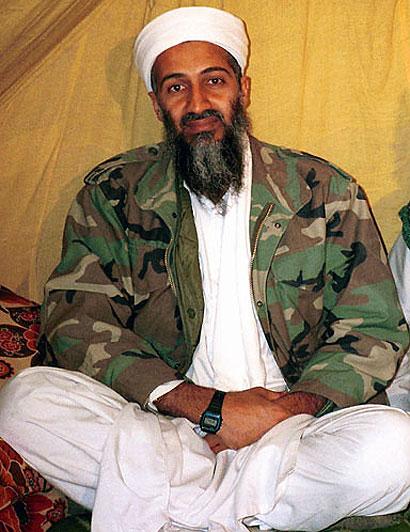 See Prices On Amazon