As the frontman and action hero in all the movies, Tom Cruise is synonymous with Mission Impossible. And he seems to want to always make another one!
And who can blame him, it looks like a lot of fun, especially when you come to realize he does all his own stunts – and even broke his foot jumping between buildings in Mission Impossible 6 in London a few years ago!
And if you pay close attention during the action-packed series of the Mission Impossible franchise, you may notice that in many of the first movies Tom Cruise wore a few different Casio watches.
It is not always easy to tell which ones, but with a little investigation, I have collected all the Casio G-Shocks that Tom Cruise wore in Mission Impossible below.
Casio G-Shock MTG-910D in Mission Impossible III (2006)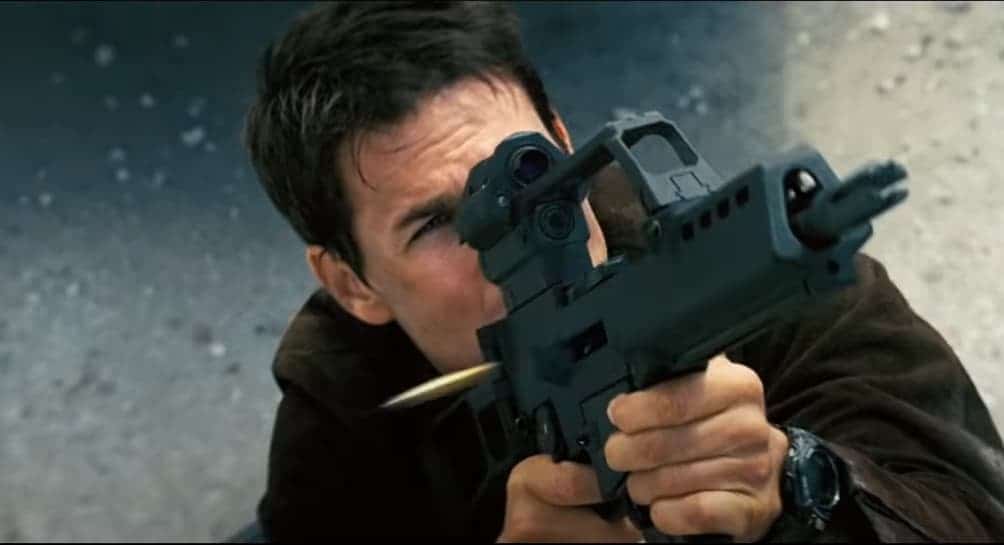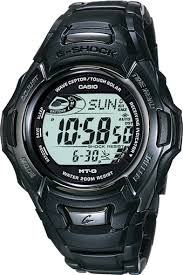 The Casio G-Shock MTG-910D is a rare beast indeed. It is almost impossible to find on eBay, Amazon, or any other watch site. So, if you can find this elusive Mi3 Casio watch, grab it, and fast!
In many ways, it is not the most spectacular of Casio G-Shocks, but given it is meant to be worn by Ethan Hunt as he throws himself from one death-defying situation to another, that is not a surprise.
It comes with 200m water resistance and shock resistance, as we all expect from G-Shock. It also has Tough Solar because Tom has no time to swap batteries. And Wave Receptor tech to synchronize the time no matter what time zone he is in!
SEE PRICES ON EBAY
Casio G-Shock DW-6900 in Mission Impossible 2 (2000)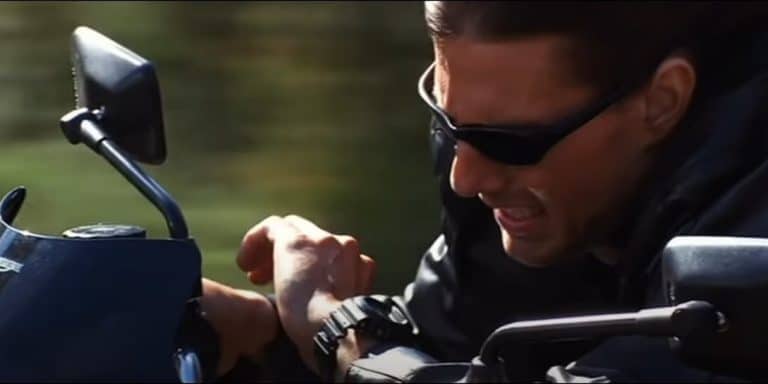 The Casio G-Shock DW6900-1V is a classic that has been around for over 25 years. So, it is nice to see it featured on the wrist of Tom Cruise in Mission Impossible 2. It is certainly a watch that can withstand a lot and has sold well all around the globe.
There are no frills on this watch, apart from a few colored pieces of text on the otherwise all-black Casio. It has 200m water resistance and shock resistance and all the standard digital bells and whistles you know and love.
But nothing more. No Tough Solar, no Atomic timekeeping, and no Triple Sensor. However, if you are like me, they are unnecessary in daily life anyway!
Here are the specs:
Japanese Quartz
Shock Resistant
EL Backlight with Afterglow
Flash Alert Flashes with buzzer that sounds for alarms, hourly time signal, countdown timer time-up alarm
1/100 second stopwatch Measuring capacity: 00'00"00-59'59"99 (for the first 60 minutes) 1:00'00-23:59'59 (after 60 minutes) Measuring unit: 1/100 second (for the first 60 minutes) 1 second (after 60 minutes)
Measuring mode: Elapsed time, split time, 1st-2nd place times
Hourly signal, vibrating alert
200m water resistance
45 x 15mm case
See Prices On Amazon
Casio G-Shock DW-290-1V in Mission Impossible (1996)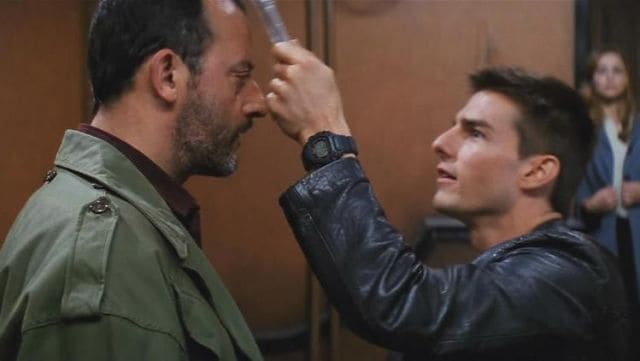 This is quite a uniquely shaped watch from Casio that is rare just in terms of style. However, despite its fame from the original Mission Impossible (and the former director of the FBI), it is still available on Amazon!
Like all of the Casio G-Shocks in this list, it has everything you would expect, and nothing more. Shock Resistance, 200m water resistance, and the usual suspects of digital features – alarm, stopwatch, etc.
But for me, it is the triangular corners on each side that are the killer feature. It is just so Casio, without being anything like any other G-Shock. And weighing in at under $50, it is a bargain to boot!
Here are the specs (and the manual):
Japanese Quartz
Mineral crystal
5 Alarms
Stopwatch (elapsed time, split time, 1st-2nd place times), Countdown timer
Hourly time signal; calendar (until the year 2029);
12 and 24-hour formats
200m water resistance & shock resistance
45 x 14mm case
See Prices On Amazon