Casio made some epic digital watches in the 1980s and the Twin Graph is perhaps one of the rarer and most iconic.
You might be aware of models like the Seiko Digiborg, which has a similar style, and even the more popular comeback Casio calculator watches, but the AE-20W has some unique features of its own.
Casio AE-20W Twin Graph Specifications
Overall, the Casio Twin Graph is quite basic in its specifications. Much like any other standard digital watch in this range like the F-91W
Model: AE-20W (588)
Case & strap material: resin
Digital quartz movement
Functions: Stopwatch, Countdown timer, 5 Alarms, Hourly signal, 12/24hr time
Water resistance: 50m (165ft)
The AE-20W Twin Graph Dial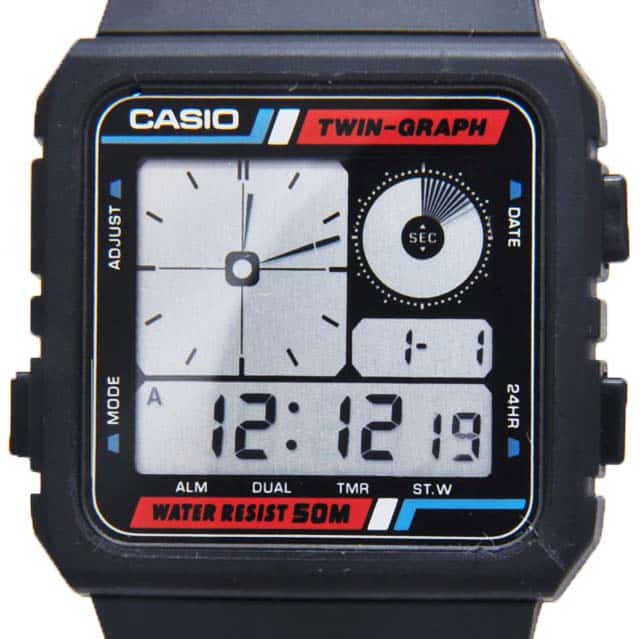 The dial of the Casio Twin Graph is broken up into a few different sections, most of them are used to display the time.
The bottom panel is the full time – hour, minute and second.
The top left larger area is an analog display of the time. With the top-right being a count-up style timer of the current seconds swirling around in a circle.
The final area below the seconds circle is for the date.
The two round displays (time and seconds) are also used in the alarms and countdowns/stopwatch to display various things as well.
The Casio Twin Graph branding is clear along the top and there is a water resistance 50m note in the same branding colors along the bottom.
Made In Japan Models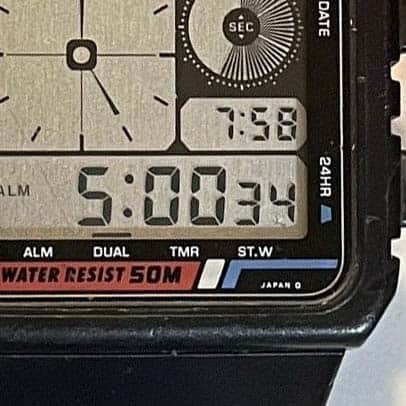 Many of the earlier models of the Twin Graph were made in Japan, as is common for first version of Casio products.
If it is a made in Japan model, this is also noted on the bottom right of the dial as you can see in the image above.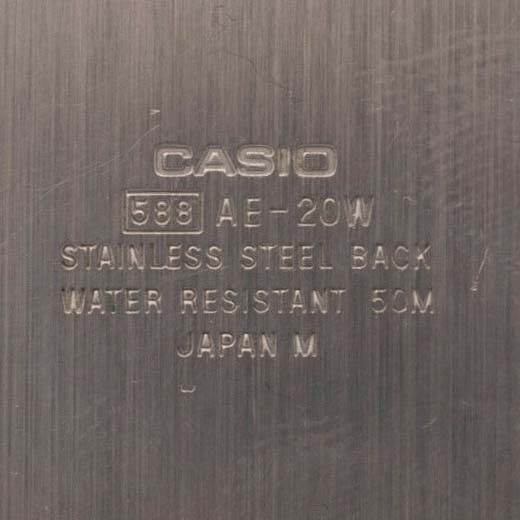 It is also noted in the inscribing on the back of the case along with various other model data.
Stainless Steel Edition AE-210W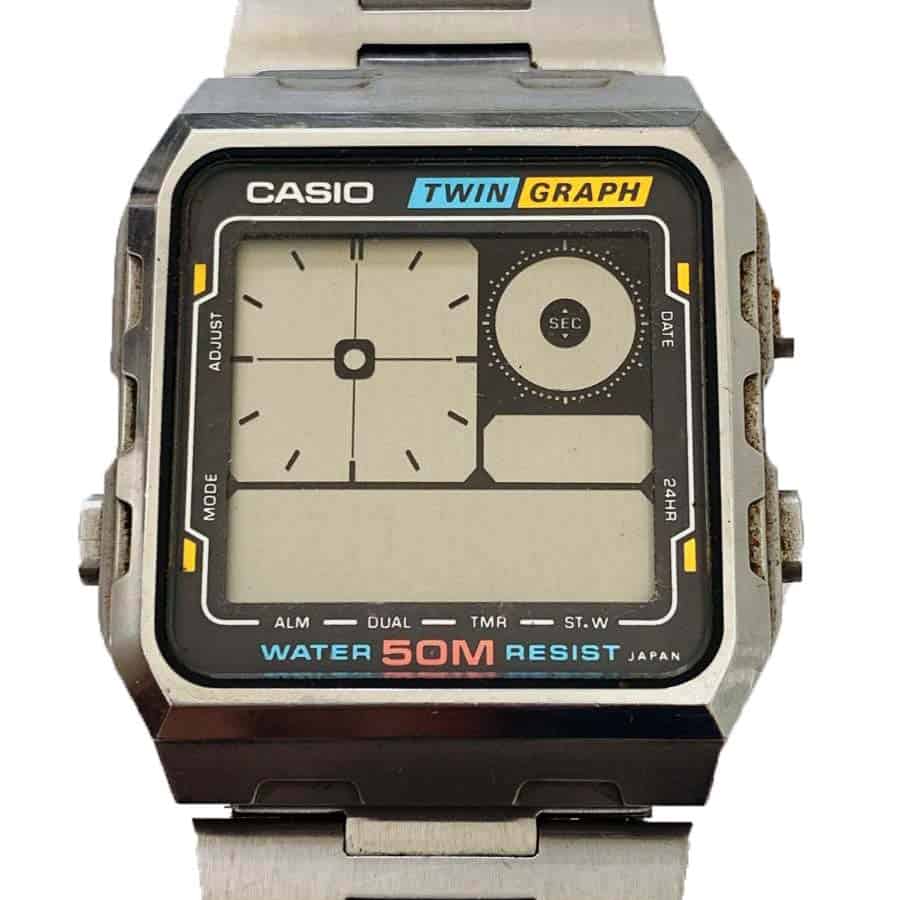 The Twin Graph was also produced in a stainless steel version – case and bracelet, and this model had the number AE-210W.
Special Edition White AE-20W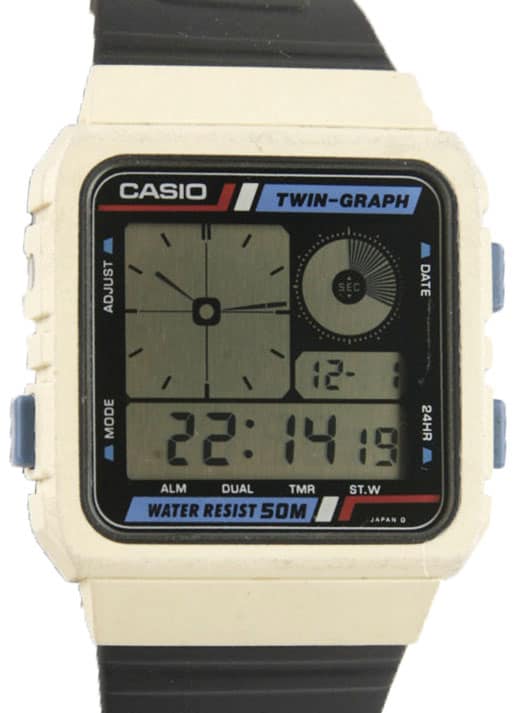 The Casio Twin Graph also had a special edition in white with blue buttons, at a later point in this model's life. It is a very rare model and a lot harder to find than the black AE-20W shown above.
It comes with both a standard black resin band and also a branded white band with the words "Twin Graph" on the upper band, and "50m water resistance" on the other half.
Casio Twin Graph II – AE-21W & AE-22W
Just to add a little more confusion to the mix, Casio also came out with the later Twin Graph II with two models, AE-21W and AE-22W.
Yes, they were indeed similar in style and function, but the layout on both was quite different. You can see them both below.