The Seiko Digiborg 757 Series (An 80's Classic)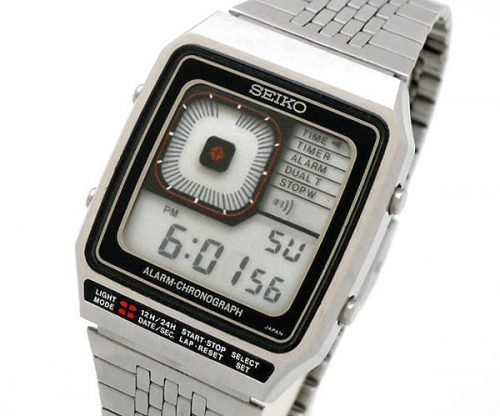 Back in the 80s the Seiko 757 series was extremely popular and lead to some collectors pieces that are still hard to get today.
The Japanese called these models the "Digiborgs" and they are very easy to identify with their 4 metal buttons on the side, angled corner-face with the second countdown in the top left-hand corner and the time/date along the bottom.
Next to the timer (usually) you will see the different modes, as well as an alarm icon. And around the border a black band with the words Seiko on it.
The bands/straps are either metal or rubber, depending on the model.
Seiko never officially called them Digiborgs, but rather gave them a model designation of G757. Each model in the collection then has it's own specific number starting with this G757.
Seiko G757 5020 Sports 100 - The James Bond Model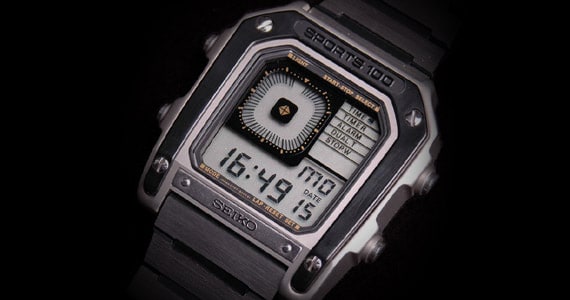 SEIKO G757 5020 Sports 100 (James Bond)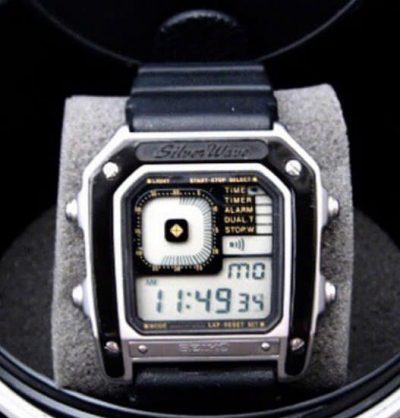 SEIKO G757 5000 Silver Wave (NOT James Bond)
One of the most famous Digiborgs was the one worn by James Bond in Octopussy. This is officially the G757 5020 – Sports 100 model. Of course, in the movie, the functions of the watch included a lot more than reality can provide including a tracker to find a missing Faberge egg!
Be Warned: Just be aware that there are two models that look almost identical – the 5030 and the one that says "Sliver Wave" on the top. Neither was not the one used in the Octopussy movie. Even though it looks almost exactly the same.
Seiko MGDV TTP Watch Produced by Wired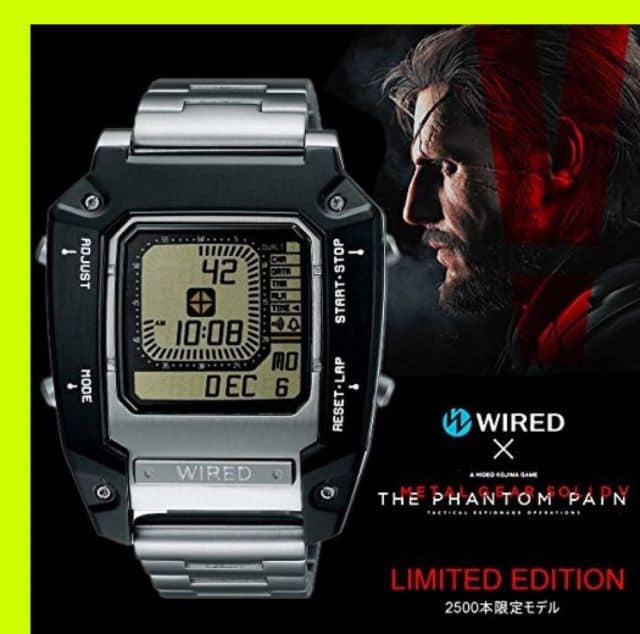 More recently, Seiko produced a watch for Wired and the release of the Metal Gear Solid V in September 2015.
The watch sold out in no time and is now a big collectors piece. Sometimes, you can even find them on Ebay in the thousands. There are some on their right now,
It is very reminiscent of the Sports 100 above, but a lot more thick on the exterior.