The American is an action thriller from 2010 starring George Clooney. In this case, Clooney is not as charismatic as he is in perhaps Ocean's Eleven, but the film is gripping nonetheless.
George Clooney plays Jack, a contract killer, or assassin if you will, who is also a gunsmith known for his stunning craftsmanship. He has been given a job to create one such stunning, but deadly creation for Mathilde, a female assassin he meets frequently in the movie.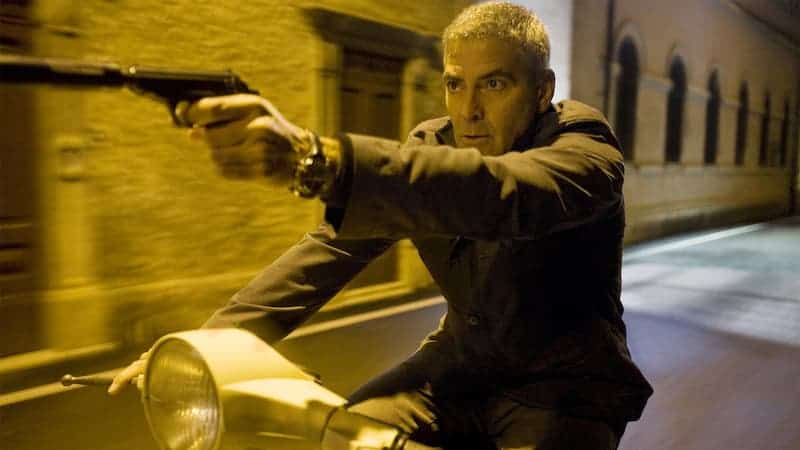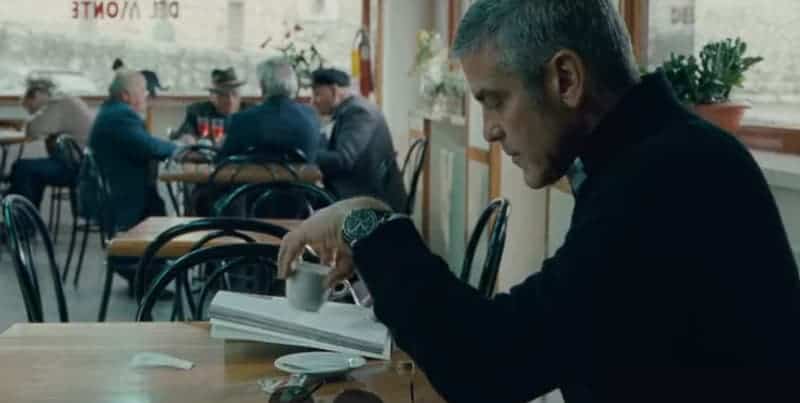 What Watch Does Clooney Wear in The American?
During the American, George Clooney is seen wearing an Omega Speedmaster Professional. Nothing less than a classic Omega for a killer holed up in a picturesque Italian village, right?
This particular model is an Omega Speedmaster with a chronograph and tachymeter around the bezel, and a black leather strap. In all likelihood, it could be the Omega model 3870.50.31.