Everybody knows the big names like Rolex, Omega, Seiko and the like. But in the world of watches, things run pretty deep.
There are dozens of known names and brands, many of which are own by multi-nationals. But the true craftsmen are often independent and still practicing the art of watchmaking that has been passed down for generations.
Because of the long watchmaking history in places like Switzerland, there are certainly a lot of them to be found there. However, don't be surprised when you read about some of the others, found in a variety of countries around the world.
Independent Swiss Watchmakers
Let's start at the home of watches, Switzerland.

Philippe Dufour
Although he is not well known outside of horology, he is perhaps one of the more famous watchmakers of our time. He produced his first watch, a pocket watch, in 1983, and followed it up with a wrist-watch version in 1992. It was called the Grand & Petite Sonnierie.
His watchmaking is so complicated and intricate he cannot produce many watches at all, and there is quite a waiting list. But, if you are lucky enough to be on his list, I would love to see the result!
Philippe Dufour
4, rue du Village
1347 Le Solliat
Switzerland
Fax : +41 21 845 41 95
Email : dufour AT bluemail.ch

Christophe Claret
Originally from Lyon, France, Christophe Claret has placed himself purposefully in the Jura region of Switzerland in 1989 to be surrounded by watch expertise. The results speak for themselves.
He is known for his over the top and somewhat whimsical creations that highly sort after.
Christophe Claret SA
Le Soleil d'Or 2
2400 Le Locle
Switzerland
Telephone: +41 32 933 00 00
Fax: +41 32 933 80 81
Email: [email protected]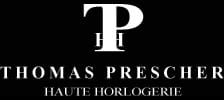 Thomas Precher
Another true solo independent, like Phillipe Dufour, Thomas Precher is a German-born watchmaker who has now based himself on the shores of Lake Biel in Switzerland.
After excelling at watch restoration, and completing his apprenticeship a year earlier than most, he is at the top of his game.
Already a candidate member of the Horological Academy of Independent Creators in 2003, there is certainly a lot more to come from this young watchmaker.
Thomas Prescher Services GmbH
P.O. Box 89
CH-2563 Ipsach
Switzerland
Workshop:
2563 Ipsach
Switzerland
Phone: 0041-(0)32-315 28 66
Email: [email protected]

Carl F. Bucherer
Founded in Lucerne in 1888, Carl F. Bucherer is now run by his sons, a watchmaker and goldsmith who's combined skills have lead to some extraordinary creations.
If you have encountered their work before you are probably familiar with their top collections: Patravi and Monera, but those are certainly not the only watches worthy of your collection.
Bucherer AG
Carl F. Bucherer
Langensandstrasse 27
6002 Luzern
Switzerland
Phone:+41 41 369 70 70
Fax:+41 41 369 70 72
Manufacture Royale
How can I skip a story like this one! Manufacture Royale was founded near Geneva back in 1770 by Voltaire of all people. They went on to create watches and clocks for royalty, but eventually disappeared into obscurity. Until 2010 that is, when the brand was revived.
They are now yet another marvelous independent watchmaker you can find in the watch-filled mountain region (Jura) of Switzerland.
MANUFACTURE ROYALE
Headquarters
ZI Le Day
1337 Vallorbe
Tel: +41 21 843 01 01
Other Independent Watchmakers
Some of the other notable independent watchmakers outside of Switzerland.


Roger W. Smith
An apprentice of sorts to Sir George Daniels, Roger W. Smith has learnt from the best. After winning awards at a very young age, he sort the approval of Daniels and later inherited his studio on the Isle of Man.
Smith, like Daniels, is dedicated to the art of singularly producing a watch by hand from start to finish. His creations are a sight to behold.
ROGER W SMITH LTD
PO Box 67
Ramsey
Isle of Man
IM99 4LN
British Isles
Phone: +44 1624 897943
Email:[email protected]


Grönefeld
The Gönefeld brothers hail from the Netherlands where they first learnt about and fell in love with watches. They both deepened their skills at the home of watches, Switzerland, and then later returned home to the Netherlands to start their own watchmaking business.
They now work together as independent watchmakers in Holland crafting watches worthy of anyone's collection.
Steenstraat 2
7571 BK Oldenzaal
The Netherlands
Phone: +31 6 206 246 73
Email: [email protected]

Wilhelm Rieber
Another solo master watchmaker, Rieber builds everything from hand and does not use CNC machines – at – all! Stunning.
He is famous for his Tourbillons, which are so complex, he can only produce two per year.
If you happen to get your hands on one of these masterpieces, count yourself lucky indeed!
Wilhelm Rieber
Seehausstrasse 10
75233 Tiefenbronn
Phone: +49 7234 – 94 5775
Fax: +49 7234 – 94 5774
Email: [email protected]
Tutima
Making watches in Germany since the 1920s Tutima has since re-established themselves in Glasshutte, a famous watchmaking area in Germany.
In 2013 they started to produce some stunning new watches, including a repeater called the Hommage, which subsequently won the Couture Time award in the USA.
Tutima USA, Inc.
PO BOX 983, Torrance CA 90508
Phone: +1 310-782-3500
Fax: +1 310-782-3501
Email: [email protected]


Kobald
Although they have only been around for 16 years, Kobold has made quite an impact. Their goal, which they have already surpassed, was to produce an entire watch case (the Spirit of America Automatic) in the USA. Something that had not been done for 39 years.
They have since firmly established themselves in Amish country in northwestern Pennsylvania, with a newly established HQ. Watchmaking is making a comeback in the USA!
Interestingly, they are also working out of Nepal, producing leather straps for their watches.
Kobold Expedition Tools, LLC
226 Buffalo Road North
Washington, PA 15301
U.S.A.
Phone: +1-888-SOARWAY
Email: [email protected]