Invicta Watches Review
Quality At An Affordable Price
In this article I want to review Invicta watches because I believe they are undervalued by far too many people.
The Invicta brand started out in Switzerland producing competitively priced watches that almost anyone could afford.
Their goal was to put Swiss quality watches in the hands of people who normally could not afford it. However, over the years, the company has changed hands, with headquarters in Hollywood, the majority of the production is now overseas and the watches may no longer be as good as they once were?
So, I thought I would do a detailed review of their range of watches and see if they still stand the test of time (no pun intended).
After all, their watches are stylish, solid and look almost the same as a watch worth 10x the price.
The challenge however, is finding your favorite Invicta watch from their extensive range. That is why further down in this review I go over their most popular models and features.
Down But Not Out: Invicta Watches Reinvents Itself
Invicta is quite successful these days, which might be one of the reasons you are reading this review. You start to see their watches everywhere, and to me, they are very much in competition with the likes of Seiko.
Invicta has always stood for "supremely crafted timepieces can be offered for modest sums", meaning great watches for a decent price! And if you have read this blog before, you know I love a good watch that is not expensive. Which is why I write so much about Seiko as well.
And although they nearly died along with many Swiss watch brands during the Quartz revolution in the 70s, they have since re-established themselves as a leader in the field.
They have won design awards (Red Dot 2013) and are now very much focused on oversized, perfectly fitting watches that stand out from the crowd. Just take a look at the two-tone and gold plated watches below and tell me they look cheap? Yet, you might be surprised to learn both are available for less than 100 bucks!
Invicta Quality, Manufacturing & Warranty
In order to compete, it is no surprise that the majority of Invicta watches are not made in Switzerland. And when you look at the price point of most of them, below one hundred dollars, it's a no brainer really. However, Invicta wanted to stay true to their Swiss traditions, so have started releasing some specific
Swiss Made models
onto the market. They are, in most cases, quartz movements, to help keep the price down, but they are still Swiss Made, which really means something when it comes to quality. And, as someone who has spent quite a lot of time living in Switzerland, I can tell you the Swiss take this very seriously! So, with quality very much being on the radar of Invicta, how is the warranty? It is certainly not as amazing as that of a Rolex, but for a cost-effective watch it's pretty good: 
3 year limited Warranty
. This warranty covers most of the expensive parts like the movement, hands and dial. They are complex and difficult
to repair
, so it is great to see they are covered for such a long time. The rest of the watch is not covered by the longer warranty, however, I would think that if you receive it and any other part is broken or damaged, you would get a refund or replacement from the seller.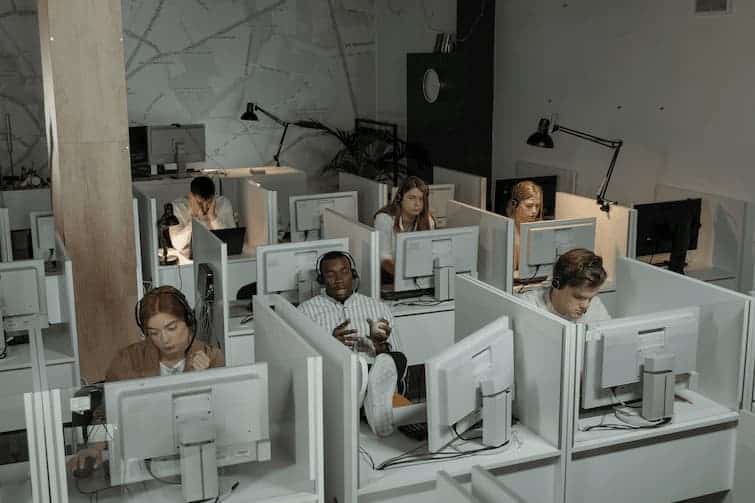 This is perhaps one of the weakest points in Invicta's overall package. Their customer service.
Although many people buy and wear their watches trouble free, sometimes for decades (like my Dad). Others have reported having issues when they return the watch.
Invicta certainly honors their warranty and endeavors to repair any issues with the product missed during quality control or over it's warranty life. They just seem to have more issues getting the job done than more expensive brands (or at least comparable Japanese or Swiss brands).
This is only based on various reports and reviews I have read. But you know the old story, people mostly write reviews when they are unhappy.
Invicta Pro-Diver Collection - Their Most Popular
Perhaps their most popular of all, the Pro Diver collection is a great place to start if you are thinking about an Invicta watch.
With a range of colors and movements, Invicta offers a collection is very reminiscent of the Rolex Submariner (which normally retails for many thousands of dollars). And it is worth noting they are also automatic watches. 
However, in this case, you will only be forking out hundreds, and still walking away with a watch worth showing off on your wrist.
The classic diver's watch version (seen in black & gold/blue below) features a dive timer bezel, lume on the markers to help see the time in low light, a clear and easy to read face and a date at the 3 o'clock position. 
Many manufacturers make this kind of watch, like the Seiko SKX007 and 009 and the Glycine Combat Sub. So, if you are in the market for one, they are worth checking out as well.
There is also a chronograph version (black / gold shown below) that takes things a little further with a 3 dial chronograph, a two-toned rubber strap and a very unique day/date display on either side of the 6 o'clock position. It differs a bit from the Aviator below, but if you like the Chronograph look, then be sure to have a look at that model as well.
Invicta Aviator Collection - A Unique Statement
Invicta have a huge range of watches, and this is never more apparent than when you check out the Aviator Collection.
The focus with aviator-style watches is the extra dials and numbers. Historically, these things were used by pilots and the like to measure time-elapsed, speed and other useful information for their jobs. Today, we honestly only use such things as a chronograph (the three dials on many aviators) as stop watches or timers.
However, it is all about the look. So, these watches are less waterproof than the Pro Diver collection (100m vs 200m) but still more than enough for swimming or snorkelling.
There are actually quite a few distinct Aviator styles with Invicta. The first, is the more classic 3 dial chronograph (well, more like 2.5) with two button (2 and 4 o'clock) timer either side of the crown. And on the right side of the face you also get a day window.
These watches are all stainless steel with metal clasps on the strap, a quartz movement (not automatic, so a bit thinner), have a large 48mm face and on most models – a sapphire crystal glass.
But, Invicta was not satisfied with the run of the mill aviator look, so they also have a huge variety of less "busy" faces. These range from the more classic looking with leather strap, to the GMT (two time zone) models with day/date. As well as slightly differently designed chronograph models where the 3 dials are all lined up below the center.
 So, choice is not something that is a problem in this range!
Invicta Speedway Collection - A Unique Statement
A cross between the Aviator and the Pro Diver, the Speedway collection is aimed at the kind of person who mixes sports and work. And if you take a close look at the Rolex Daytona, you will see that this is clearly a homage of that model, which has a stunning reputation. A client of mine has one for himself and for his wife and they are a polished watch to look at. Sporty, classy and expensive looking. If you want one, without paying the high price of a Rolex, this is the model worth checking out. for sure.
These watches feature a Swiss quart movement with chronograph, as well as 200m water resistance and a scratch resistant sapphire glass. So, are fit for almost any purpose. And the outer bezel tachymeter makes a statement which most watches do not. The big chronograph pushers are also a nice touch, and clearly reminiscent of the Rolex original.
And the majority of them are all stainless steel, so they ooze class as well. Although, for those that prefer a leather band, there are options for you too (such as the third one below).
Invicta Angel Collection - Women's Watches
The ladies often get forgotten by watch websites like mine, and I apologise for that. So, I thought I would include a popular women's collection from Invicta, that is worth checking out – The Angel Collection.
It features a range of stunning watches for the ladies that are worth purchasing. Some of them have 3 sub-dial chronographs, others have a more simple dial. But they are all characteristically Invicta with lots of metal- the band, the case and everything else.
Being ladies watches, Invicta have also chosen to add a little bling on some of the watches, with crystals around the dial. Definitely worth something to stand out in the crowd, right?
Never a company to just settle for a couple of colors or watch collections, Invicta have a huge range of other watches for you to choose from.
Rather than show you all of them, I have collected a few of the more stand out models below ranging from the renowned Lupah, Subaqua and Ocean. All the way to the very unique DNA watch.
Invicta Watches Review Summary
It is not always simple to sum up a brand like Invicta when they have so many watches to review.
Clearly, they have an extensive range of watches to choose from, and if you are out for a quality watch without a huge budget, they are a great option. Their watches use quality materials, movements and crystal, and their designs are modern and follow most of the watch trends you will find online today.
All that is left for you to do is to find your favorite Invicta watch.
Things To Look For In An Invicta Watch
Picking the right Invicta watch is not an easy thing as they have so many models to choose from. But choosing the right watch can be made easier if you break it down in terms of features.
The following are the main things you need to look at to make the right decision.
Watch Style
Before deciding on specific materials and sizes, you should look at the style of the watch. This means breaking it down in terms of
Dress Watch (simple dial, no fancy elements)
Chronograph (ie. a timer, with sub-dials adding more complexity to the watch)
Day/Date (is there a day or day/date window on the watch to help you keep appointments)
Watch Materials
Next, I would take a look at the kinds of materials you want in your watch. Cases can be made of different metals, but in most cases with Invicta they will be stainless steel.
So, instead, you should be looking at what the strap is made of. Is it leather, metal or silicon.
Leather is great for work or dress watches.
Metal is heavier and works better with sweat (leather does not). But is colder on the skin.
Silicon or other plastics are more synthetic feeling, but work well for diving, swimming or spots.
Watch Size
Women obviously have smaller wrists, at least in most situations. So you will want to look for a watch in the 30mm range, or if you have a slightly larger wrist, maybe the low 40s.
Whereas men will want to only go in the 30s for dress watches, and then low 40s for small wrists and higher 40s for larger wrists.