James Bond is a seemingly neverending movie franchise these days, but don't let me take away from any great memories of the classics. Octopussy, From Russia with Love, Dr. No, and of course Goldfinger.
Throughout the James Bond movie series there has been a huge range of watches worn, from Rolex in the beginning, to Seiko in the 80s and then Omega in the more recent movies.
Ian Flemming actually wrote that James Bond wore a Rolex Oyster Perpetual, however for most people the Rolex Submariner 6538 Big Crown is the most renowned watch that Sean Connery wore!
The James Bond Nato Strap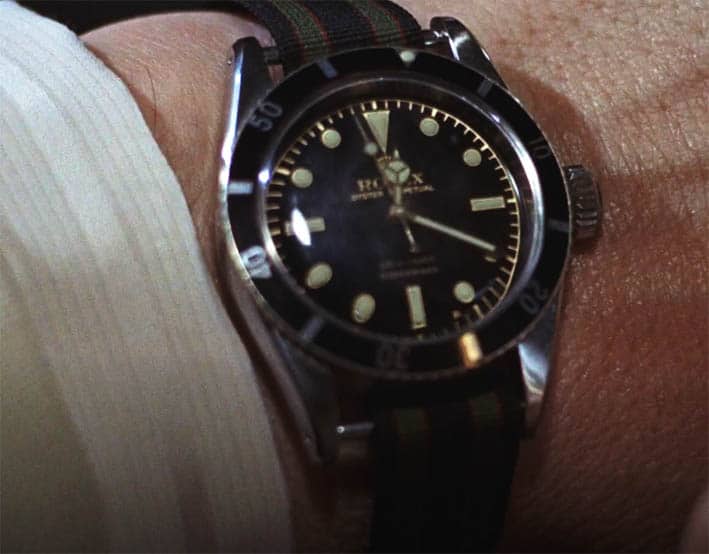 And no James Bond strap is more famous than the olive and green with burgundy NATO that was paired with the Rolex Submariner in Goldfinger!
Where To Buy The James Bond Nato Strap?
Quite a few Nato strap manufacturers make versions of the James Bond Rolex Nato strap.
You can even get them on Amazon from popular producers like Barton. And Blu Shark also makes one that looks similar.
Other options include Geckota and Crown & Buckle.