I grew up watching Tom Selleck play Magnum P.I. All that swashbuckling charm and wit, combined with a little detective work was enough to have me glued to the TV.
The original Magnum P.I. series ran from 1980-1988, and Tom Selleck absolutely killed it as the P.I. (private investigator) named Thomas Magnum. His style shone through as he drove his red Ferarri 308 GTS around ever-sunny Hawaii, solving one case after another. And always on his arm was equally stylish Rolex. At least in the later series.
And it is perhaps no surprise that they remade the series in 2018 with a new star, Jay Hernandes. He too wore the same watch as Tom Selleck. A hat tip to the original in more ways than one!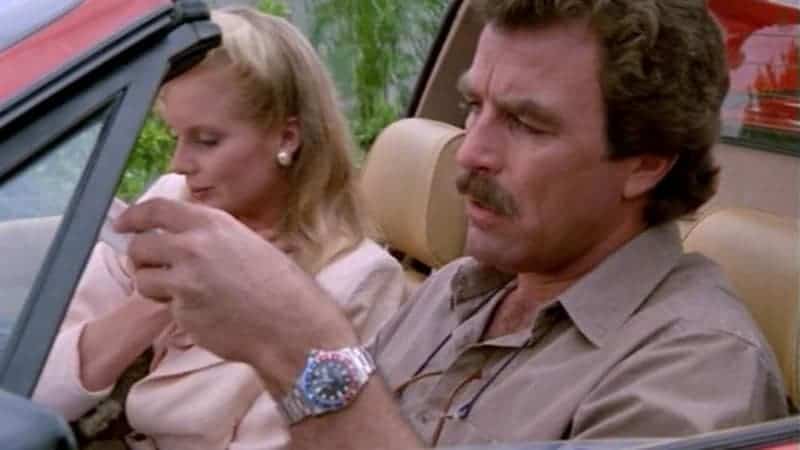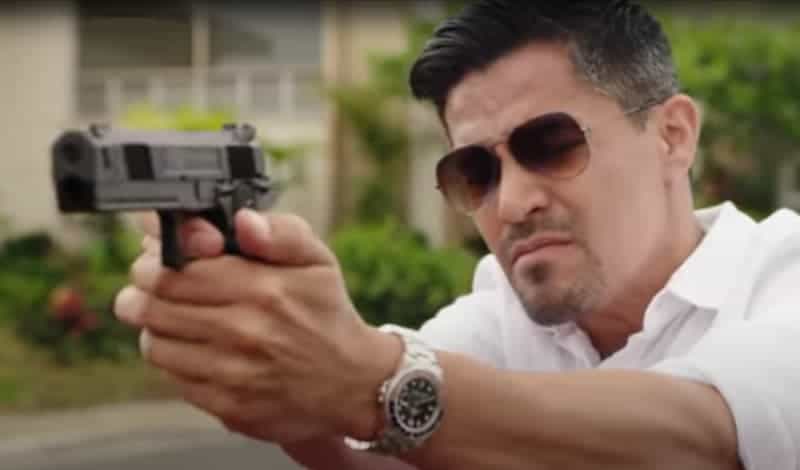 What Watches Did Magnum P.I. Wear?
So, both Jay and Tom wore a Rolex as Magnum P.I. but which watch was it exactly?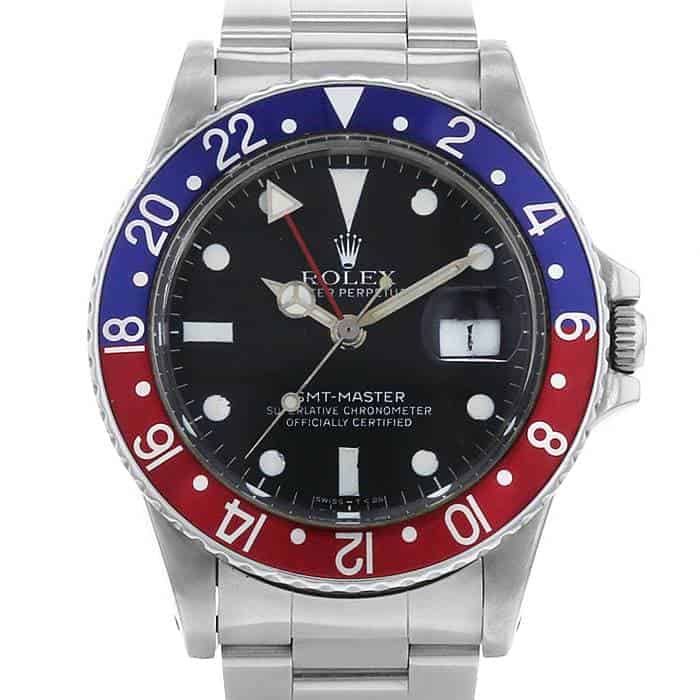 Both versions of Magnum P.I. worse a Rolex GMT-Master Pepsi (red and blue) bezel. From what people on the interwebs are saying, it is more than likely a Rolex GMT-Master II Reference: 16750 as well.
It is a watch with 100m water resistance and a handy third hand that you can set to another timezone. Hence the GMT in the name of the watch. It was in fact originally designed by Rolex for Pan Am so that their pilots could wear it while flying internationally. Afterall nothing is worse than landing in a new timezone and having no clue what time it is. But why Magnum PI needed one is anyone's guess?
Other Watches Worn By Magnum PI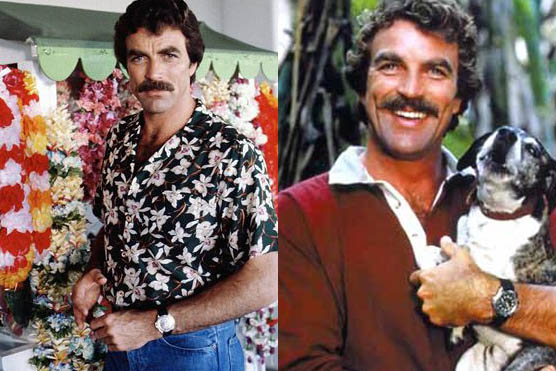 In the early episodes of Magnum PI Tom Selleck can also be seen wearing a beefy 42mm Chronosport Sea Quartz 30, which would certainly work well underwater. This was a watch that is very rare and was only made in the early 80s, kinda suiting the 80s theme of Magnum PI to a T.
And it has also been reported that Selleck was seen to sometimes wear a Seiko SQ Quartz diver with a Pepsi bezel as well.