Steve McGarrett has been gracing our TV screens for years now as the action hero policeman on Hawaii Five O. Of course, as a former Navy Seal, he can get himself out of almost any situation and ensure that the bad guys end up in jail.
While achieving his hero-like status on the screens you might often wonder what kind of watch he is wearing – a watch that can survive such dare-devil stunts as the ones he is performing on a regular basis?
IWC Aquatimer Chronograph
( REF 3767-02)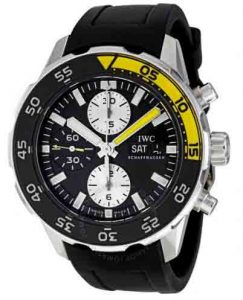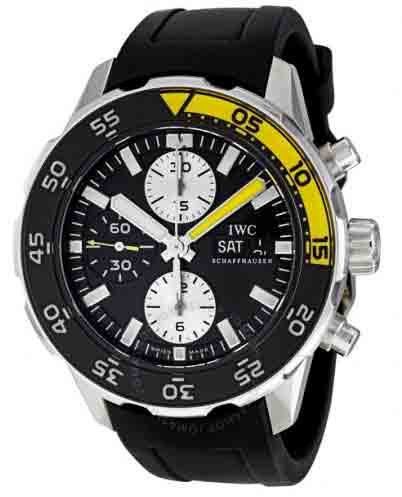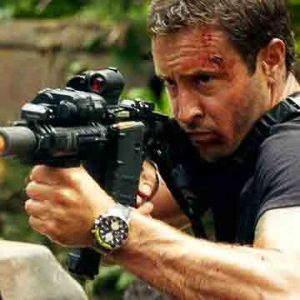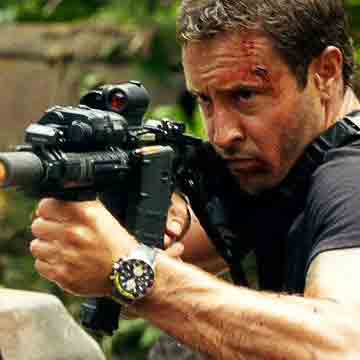 In the Hawaii Five-O series Steve McGarrett wears the IWC Aquatimer Chronograph most often. His IWC Aquatimer Chronograph has a yellow and black bezel with two white subdials for the chrono, and a black silicone strap.
It is the kind of watch that an all-action man like Steven loves to wear, with a 3 sub-dial chronograph, a day/date window at 3 o'clock, and a handy dive bezel, if he ever needs to go underwater – or just remember when something is due.
It's super-durable, as you would expect, with a stainless steel case and bezel, along with a rubber strap that you don't have to worry about getting wet.
Of course, the final detail on this classy watch is that it is Swiss-made with a self-winding automatic inside, so you know you are getting a watch that will last you for decades to come.
This particular model is actually quite hard to find these days, so try the eBay button below if you really want to get hold of it. Otherwise, you can get very similar, but not yellow bezel models from Amazon.
Just keep in mind this is not a cheap watch, often in the thousands.
Below I will also show you some alternatives that you can get right now that are very similar.
See Prices On Amazon
SEE PRICES ON EBAY
IWC OPTIONS
OTHER BRANDS
Kobold Phantom Black Ops Chronograph
( Model: KD 924453/KD924453)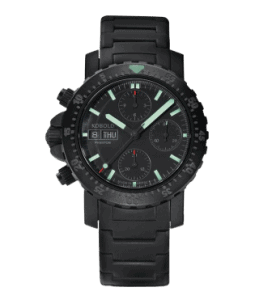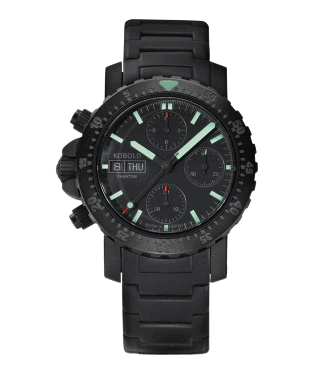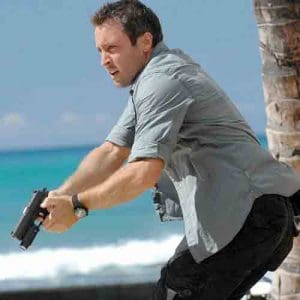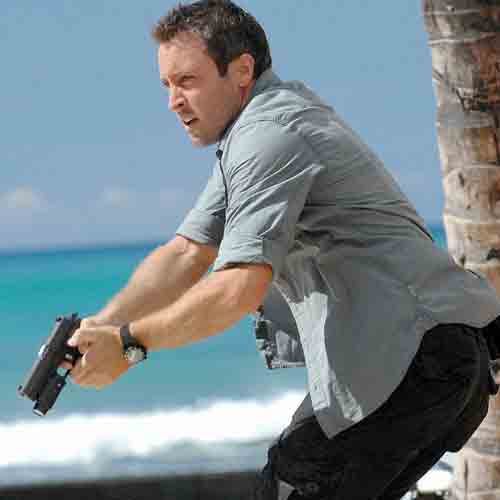 In earlier seasons and episodes of Hawaii Five-O, Steve was seen wearing a far more "hardcore" Navy Seal style watch – the Kobold Phantom Black Ops. It is made in the USA and good to 300m. So, a serious dive watch.
It's pretty much all black, apart from the numbers around the bezel and well lumed hour markers along the edge of the case. Of course, the hour and minute hand are also easy to read in the dark. The sub-dials for the chronograph are also smartly done with red hands.
The strap either comes with a black Stainless steel bracelet that is DLC-coated and a sapphire, scratch-resistant crystal.
In most cases, you are better off buying this from Kobold direct, but you can also find some of the models on eBay.
SEE PRICES ON EBAY
ALTERNATIVE BRANDS