President Obama had a lasting impression on the people of the United States and the world as a whole. With his statesman-like persona and sometimes wacky sense of humor, he will definitely not be forgotten. Especially since he was America's first African-American President.
But like with most Presidents, many people want to know the kind of watch a man of that stature wears! Is it a Rolex, kind of. But he did not wear one in the office. And, you will be surprised to learn of the other more controversial watch he is also known for.
Jorg Gray JG6500
It is perhaps no surprise that Obama most often wore a Jorg Gray watch while he was in office. After all, it is American-made. However, the choice of the watch was not actually his, he received it as a gift from the Secret Service and wore it ever since. At least until he left office that is.
Jorg Gray has been making watches in the USA since 1998, so they actually a relative newcomer in the watch world. But having Obama wear one of your watches is certainly a great piece of PR.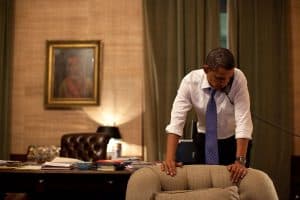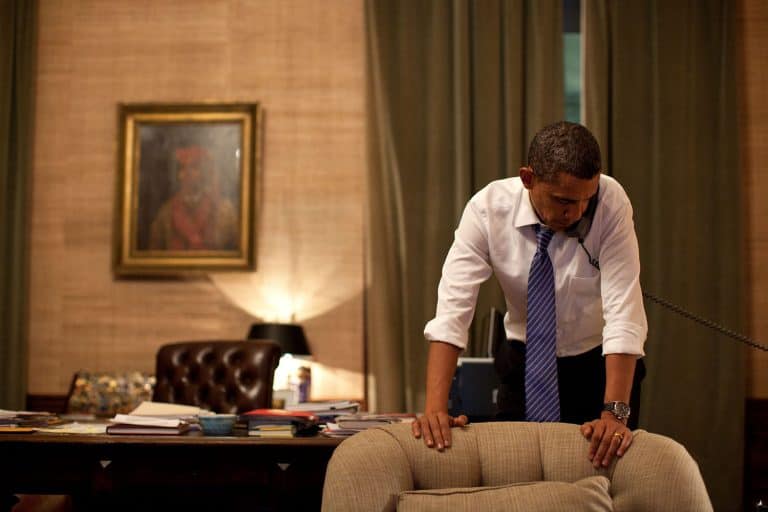 The JG6500 is a classic chronograph in many ways with the standard 3 sub-dials (hours, minutes, seconds) as well as two clear silver pushers on either side of the crown. The dial is an easy to read white on black with the hour markers large and easy to read, but the Arabic numerals take a back seat. There is also a fine minute train around the curve of the bezel too.
There are few adornments on this model with only a touch of red on the otherwise nearly invisible black second hand, and a reasonably sized date window between 4 and 5 o'clock. The movement is simple Japanese quartz, so reliable, and no need for any winding. The band is a black buffalo stitched leather, lending it a less formal style, which is surprising for a President.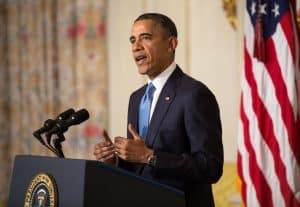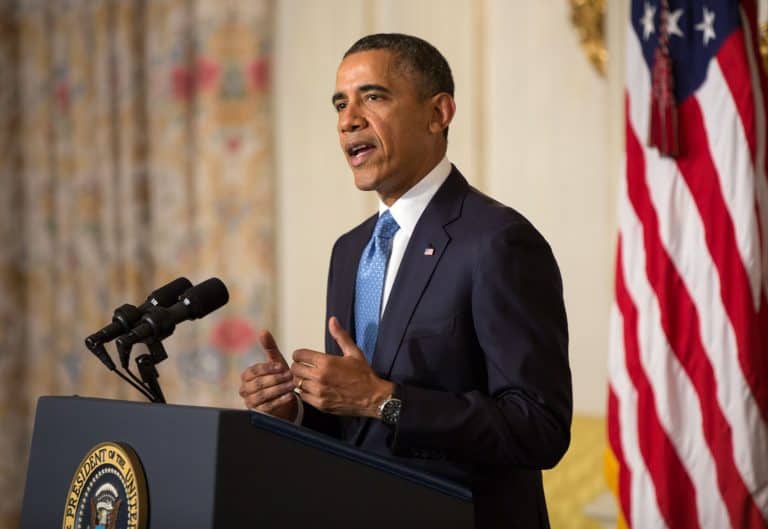 And the overall price is often only some hundreds, which again is in contrast to most Presidents, but perhaps in line with Obama's more down-to-earth attitude in most things he does.
Below you can see some images of him wearing the watch while in the office.
Note: The exact watch that Obama wore was a limited edition of the JG6500 which has a Secret Service emblem in place of the Jorg Gray one. It is only (or was) sold in the White House gift shop, so is not possible to buy except second-hand on eBay perhaps. And if you find one, it will be far more expensive than the standard JG6500. You can see it in the images below.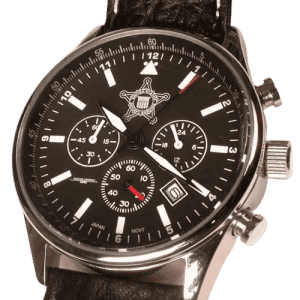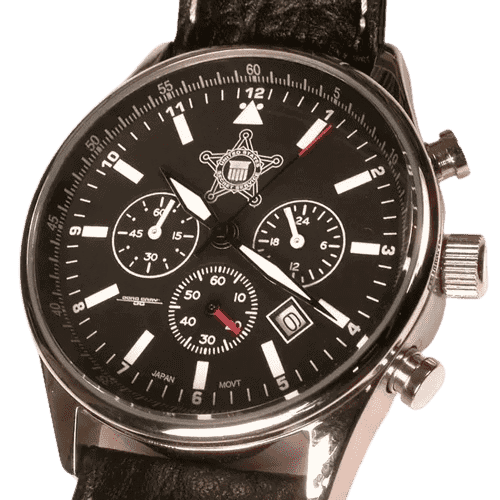 See Prices On Amazon
SEE PRICES ON EBAY
TAG-Heuer Series 1500 WD1211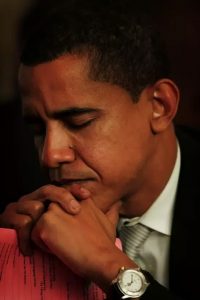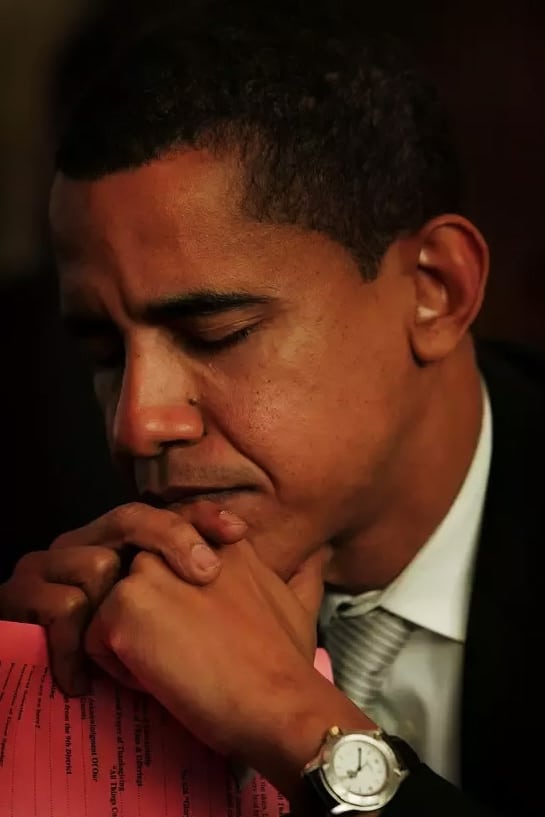 Perhaps Obama's favorite watch and the one seen most often on his wrist before he became President is the affordable TAG Heuer Series 1500. It is a simple dive-style watch that also has a touch of elegance, without going overboard.
All stainless steel with some gold touches on the band, crown, and face, it has an easy-to-read white dial with very Rolex-inspired hands. There is also a handy date window at 3 o'clock.
This watch seemed to appear a lot less on Obama's arm after receiving the Jorg Gray for his 46th birthday.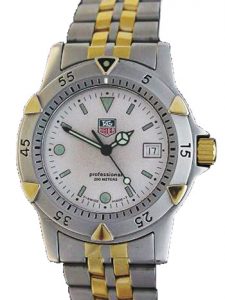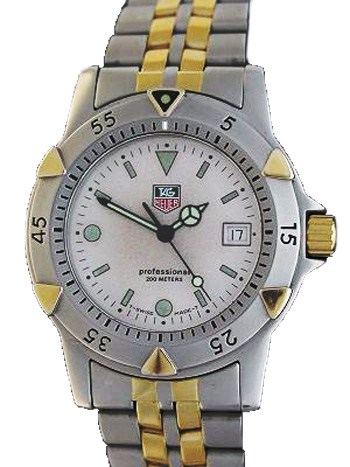 SEE PRICES ON EBAY
Highgear Enduro Compass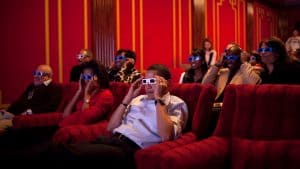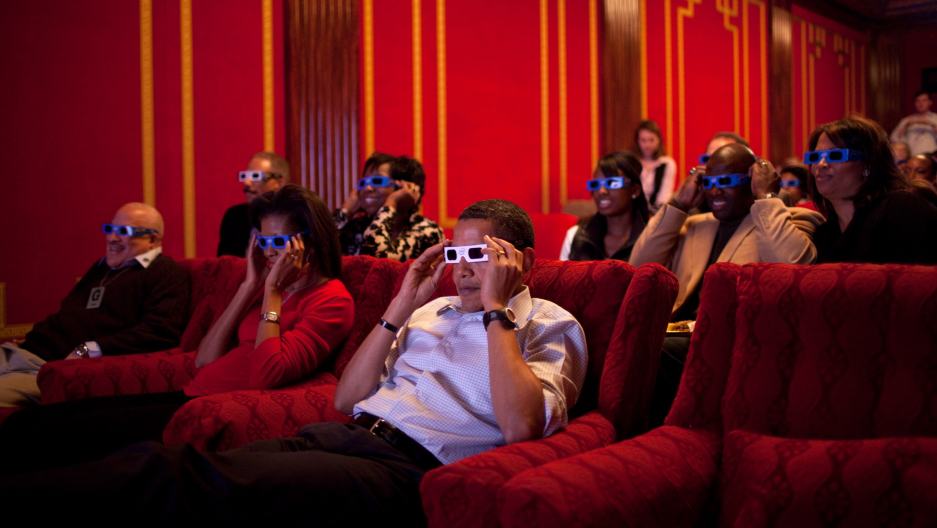 Obama also loved to wear the simplest of watches when he was not being "President" or attending more formal gatherings. One such watch he was sometimes seen wearing was the Highgear Enduro Compass.
It has a whole lot of functions, which you would expect on a modern digital watch. Even if they are not obvious from just looking at it:
Digital electric compass
24-hour chronograph with a 100-lap memory
Stores run number, month/date, lap number, split, time, best/average lap, and total segment
12 and 24 hr format
3 alarms, 9 interval timers, and three independent timers (count-up, count-down, count-repeat)
Backlighting
Water-resistant to 50m (165 ft)
It is not an easy watch to come by these days, but you can sometimes find it on eBay.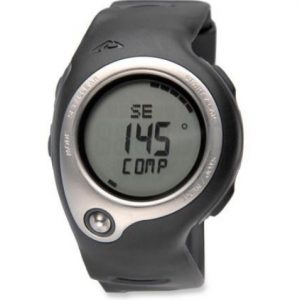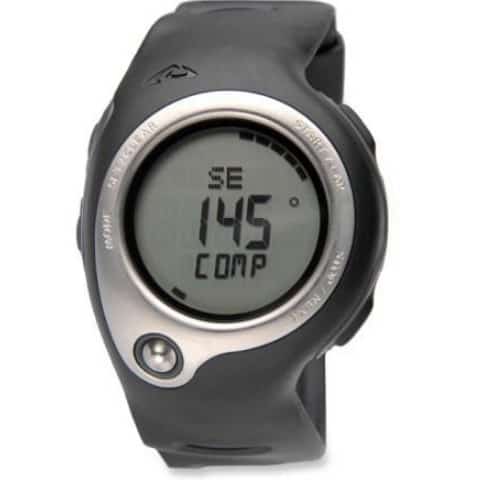 SEE PRICES ON EBAY
Rolex Cellini (Ref. 50509)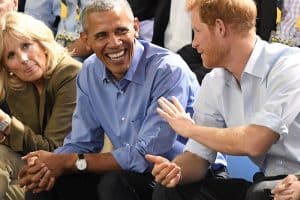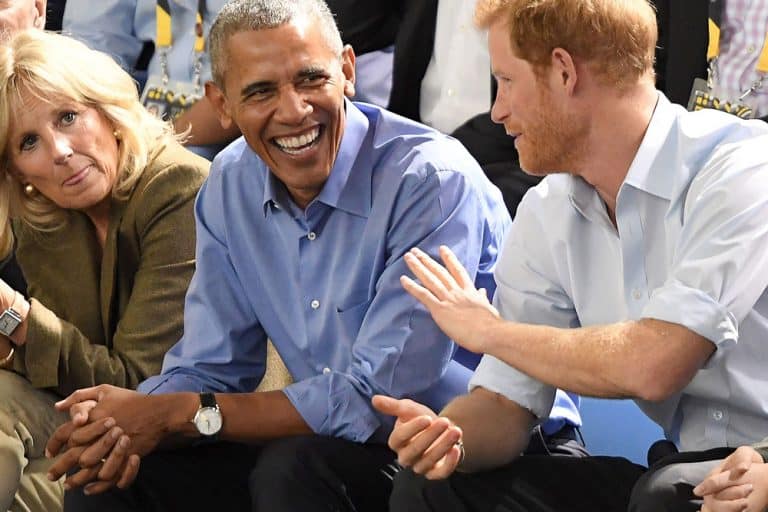 Of course, while Obama was in office he wanted to be seen as a man of the people. He wore far simpler and less expensive watches and often US-made.
Now that he is a private citizen again, it seems things have changed a little and he has succumbed to the calling of the Rolex. A few years ago, sitting at the Toronto's Invictus Games with Prince Harry, he was seen wearing an elegant dress watch from Rolex – the Cellini reference 50509.
It is definitely one of Rolex's lesser-known and less extravagant models but is still worth over 10k.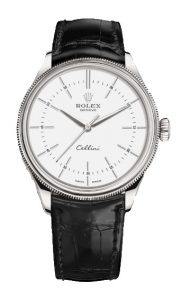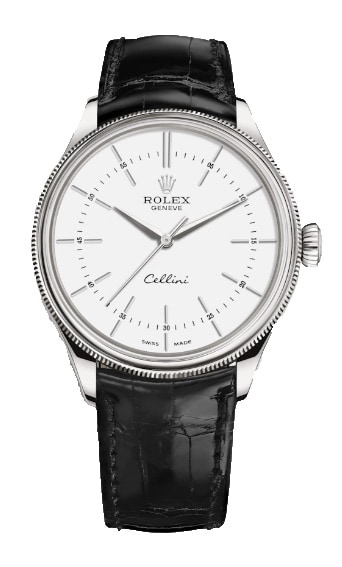 In terms of specs here are a few details:
Rolex Automatic self-winding movement
Case diameter: 39mm
18k White gold case
Strap: Black alligator leather strap
See Prices On Amazon
SEE PRICES ON EBAY