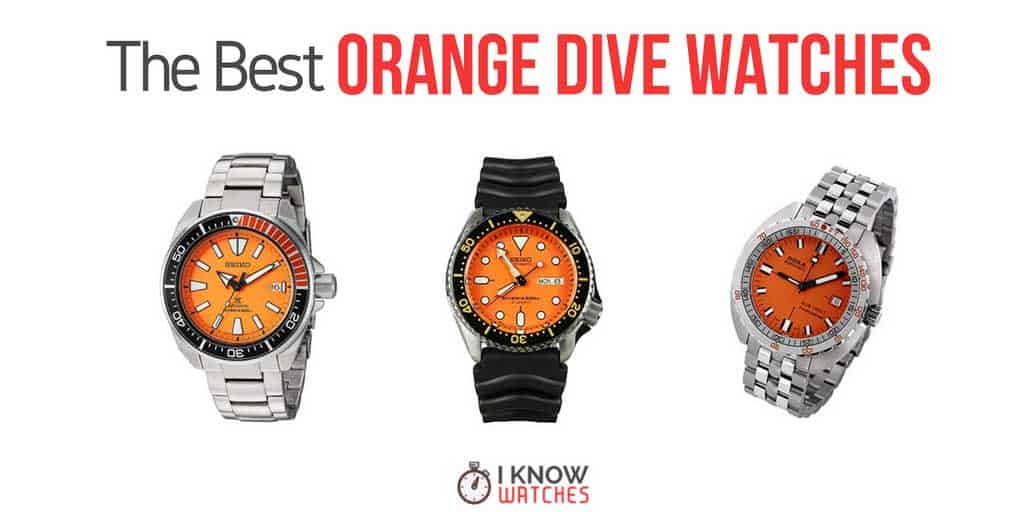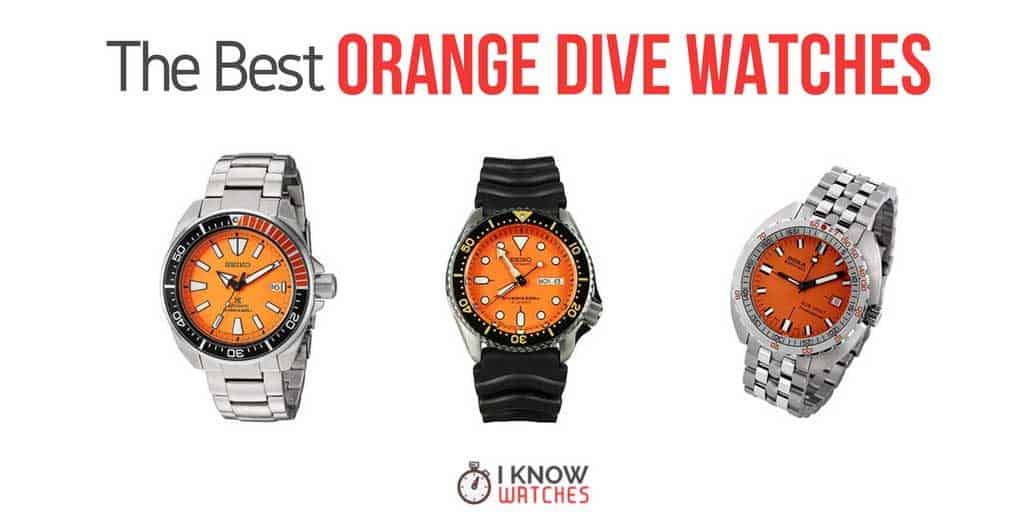 The Best Orange Dive Watches
Orange dive watches have been around since the 60s and have only increased in popularity since then.
Originally they were made because they stood out, literally. Down in the depths, it's kinda hard to read a watch. And every little bit of brightness and contrast helps. That is why the "original" orange dive watch from DOXA was made this way. They tested a whole range of bright colors, from red and yellow to turquoise and orange. And at 30ft in the local Swiss lake of Neuchatel, orange was the easiest to read.
The rest is history.
These days quite a few manufacturer's have followed DOXA's lead and added orange to their watch range, and in this detailed review I will show you the best orange dive watches on the market right now, including the DOXA of course!
Related: Check out these White Dial Dive Watches
At the top of the heap is the DOXA SUB 1500T. Of course, it's probably a little too pricey for most people reading this review, at between 3-4000 dollars, but I couldn't leave it off the list. It was the original orange dive watch and is still a classic watch, made in Switzerland, today.
Not only is it super easy to read with an orange face, superluminova hands and markers, as well as a somewhat insane 1500m water resistance. This watch is a beast of a watch, and has the diameter to match (45mm).
It is modelled on the original Doxa Sub, but updated of course and able to stand the test of time!
2. Seiko Prospex Samurai Automatic (SRPC07)
Seiko jumped on the orange watch band wagon a while back and have produced some stunning watches well worth checking out.
The first on the list is from their more premium Prospex brand of watches, the SRPC07. It reminds me a little of their ever-popular "Pepsi" watch (the SKX007) but themed in orange. This style from Seiko goes by the nickname "Samurai"!
The face is clear as a bell with a bright orange interior, white hour markers and hands that are well covered with LumiBrite (Seiko's take on a modern lum).
It has an all stainless steel construction,  automatic movement and 200m water resistance. Quite impressive specs for a watch usually under the 500 dollar mark!
3. Seiko Monster II Automatic (SRP315)
The Seiko Monster is a classic orange diver's watch that is on many people's list. It stands out from most dive watches with it's unique face and bezel design, something that is hard to do these days with all the homages out there.
Again, the orange face with white lumed markers make this kind of watch easy to read. And the hour hand is stubby so as to not detract from the minute hand, which is far more important when diving.
This watch also comes with a day/date function, a rubber band (or stainless steel if you prefer) and a solid 200m water resistance. So, dive ready for sure.
4. Seiko Turtle "Nemo" Automatic (SRPC95K1)
The Seiko Turtle has a very distinctive look to the case which some of you will love. If that's the case, then this very orange, so called "Nemo" model might be right up your alley.
Not only does it have the bright orange dial, but it also has the partial Pepsi style blue/orange bezel to match. The face is large and easy to read, so perfect for diving, as is the 200m water-resistance. They day/date is also easy to read with the cyclops window at 3 o'clock. Not that you need to know the date suddenly mid-dive, but it's handy nonetheless.
This watch is quite a bit harder to come by than the others, so don't be surprised when you hit the "see prices" button below that it is out of stock. It might just be worth putting on your wish list though?
5. Orient Mako 2 Automatic
Orient are also well known for their dive style watches like the Ray, and this model – the Mako. So, it is no surprise that they have created a stunning and affordable orange model to compete with Seiko.
The style of the Mako is classic dive with a simple round face and bezel, using the orange/white combo for the face and markers and black for the bezel.
This watch is not going to win any design awards or blow you away with its materials, but it's a solid piece that will stand out if only because of it's color. And, the specs ain't bad either with an automatic movement and 200m water resistance!
If you know anything about Orient, then you are aware that they have two very similar dive watches – the Mako and Ray. You can read all about their intricate differences in this post, but for know, suffice it to say this model also comes in orange!
As you can see from the image comparison with the Mako above, they are very similar.