TAG Heuer Monaco Homages
A Few Worthy Candidates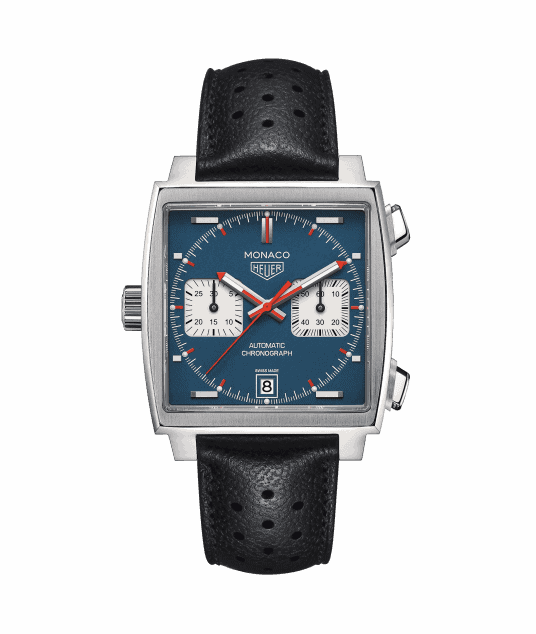 You might instinctively recognise  the TAG Heuer Monaco from it's ground-breaking square design, first launched back in 1969. Or perhaps you know it from the Le Mans movie in 1971, or the more recent use in Breaking Bad.
Either way, there is no escaping the unique and timeless modern design of the Monaco, no matter how many homages you have seen.
Having said that, it is actually not so easy to find a good alternative to this watch today. There are are few, but not quite as many as I expected when I dug deep on the internet to pay homage to this classic watch.
Here is what I found…
I must say that I have not, until now, mentioned a Hugo Boss watch on this blog. It is not that I have anything against them, I just had no reason to. Until now.
This homage to the Monaco is one of the best and closest I have found.
It's the squared chrono sub-dials with the angled pushers that are the most distinctive characteristic of the original. And Hugo Boss have managed to portray those well without blantantly copying. 
There are differences of course, such as the markers, coloring and specifics on the sub-dial. And this model is honoring the Calibre 12, with the crown on the left, not the often seen Calibre 11, with left-hand crown.
Either way, it's the perfect watch for anyone wanting an alternative to the TAG Heuer, especially given the price is a fraction of the original.
2. Jaragar Automatic Chronograph
If cost is your biggest decider, this option from Jaragar (sometimes seen as Gute or Fanmis) in China is a bargain.
Of course, it does deviate quite a bit from the original in terms of design specifics, but who can complain with such an iconic shape.
The pushers and crown are on point, as the sub-dials, although only 50% visible, are there too. The biggest change is the obvious stripes down the center, which you will either love or hate.
All in all, it's a watch you can hardly go wrong with at this price!
It also comes in white, in case you prefer that to the darker color.
3. Megir Square Chronograph
Another bargain from China is this vertically aligned chronograph from Megir. They are no stranger to the affordable end of the market and have produced many a notable homage like this one before.
The sub-dials at 3, 6 and 12 o'clock, along with the 4-5 o'clock date window are already big differences from the Monaco, but this watch still shines like the original. The stylish angled pushers are nicely designed, and the dial is quite sunken, with the minute train running steeply along the edge.
There are two color options with this model – the black dial and leather band, or white dial and brown leather band.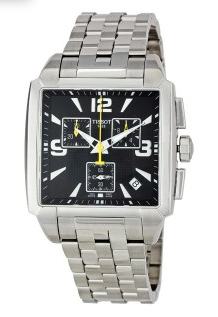 Lucky last is the Tissot Quadrato, which is actually a little harder to come by online. It's no longer available on Amazon or even most online watch shops, but you can find it on Ebay.
It is again an alternative to the Monaco, and does not really smack of a copy. It has 3 chronograph sub-dials instead of 2, and the date window is of course moved to tbe 4-5 o'clock position. It is also an all-stainless steel watch, but the pushers are a little more in-line with the Monaco being angled and rectangular.
There are also white dial versions of this watch, as well as leather straps on some models. So, be on the lookout for what is available at Ebay if you have a particular style in mind.