Today, Bill Gates is a household name. Famous for creating and leading Microsoft for decades and helping spread personal computers around the world.
Of course, as a result of his creation, Microsoft (and Windows of course) Bill Gates and his (ex) wife Melinda Gates both became multi-billionaiares.
You would expect a man like Bill Gates to be wearing a Rolex or Patek Philippe, like many of his counterparts. But alas, you would be wrong!
So, what watches has Bill Gates worn?
Casio MDV106-1AV Dive Watch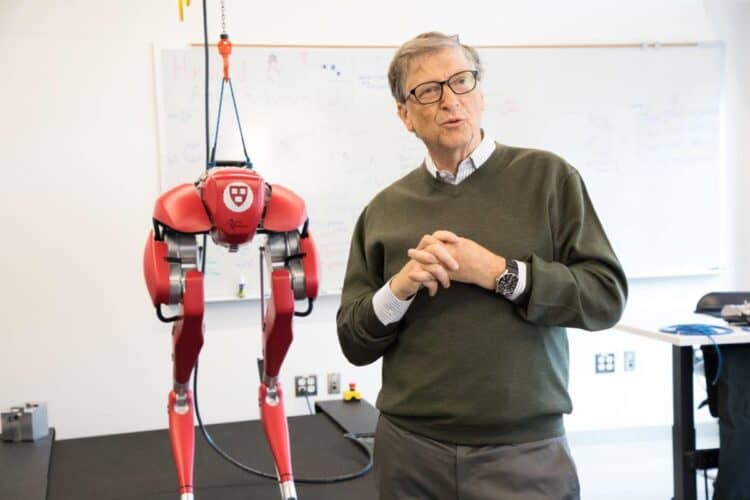 A billionaire like Bill Gates would be expected to wear an expensive watch, like for example the actors on Billions! But alas, a Gates is a simple, practical guy who likes functional watches.
As such, it is no surprise to see him wearing almost exclusively Casio watches. The watch he is seen wearing the most is an extremely popular dive watch from Casio – the Casio MDV106-1AV Duro.
SEE ON AMAZON
Casio MDV106-1AV Specifications
The Casio MDV106 is a classic dive watch in many ways, with its easy-to-read dial, robust build quality and functional design. The specifications are kind of what you would expect:
Stainless steel case
Resin Band
Date window at 3 o'clock
Water-resistance: 200m / 660ft
Case size: 44mm diameter, 12mm thick
SEE ON AMAZON
Casio W214H-1AV Illuminator

During an interview on the TV show Politico Gates famously mentions his "$10 dollar watch" much to the astonishment of the interviewers. Of course, being a lover of Casio watches Gates usually wears very affordable watches.
This watch is a little more expensive than 10 dollars, but certainly something a billionaire could lose and never notice.
SEE ON AMAZON
Casio W214H-1AV Specs
Steel bezel, plastic case, rubber strap
50M Water Resistant
LED backlight
Daily alarm, Hourly time signal, 1/100 second stopwatch, Countdown Timer, Full Auto-calendar, 12/24 hour formats
Case: 48.2 x 45.0 x 11.3mm
Weight: 35g
SEE ON AMAZON
Casio MRW-200H-1B2VDF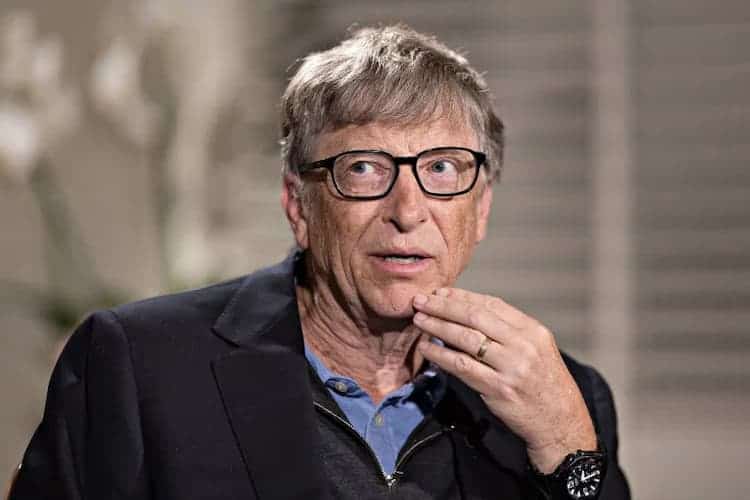 More recently, Bill Gates has been seen wearing another simple black faced Casio. The Casio MRW-200H-1B2VDF is an all black analog watch with a clean dial and day date display at 3 o'clock. Again, it is certainly nothing fancy, but will likely last Gates decades to come.
SEE ON AMAZON
Casio MRW-200H-1B2VDF Specifications
The Casio MRW-200H family of watches are clean, functional daily beaters that simply give you the time and date and last you a lifetime of wear and tear. The specifications for this particular model are:
Plastic case and band
Day/Date display at 3 o'clock
Unidirectional bezel for diving
Water resistance: 100m / 330ft
Case size: 47.9 x 44.6 x 11.6mm
Weight: 39g
SEE ON AMAZON
Microsoft SPOT – SmartWatch (2004)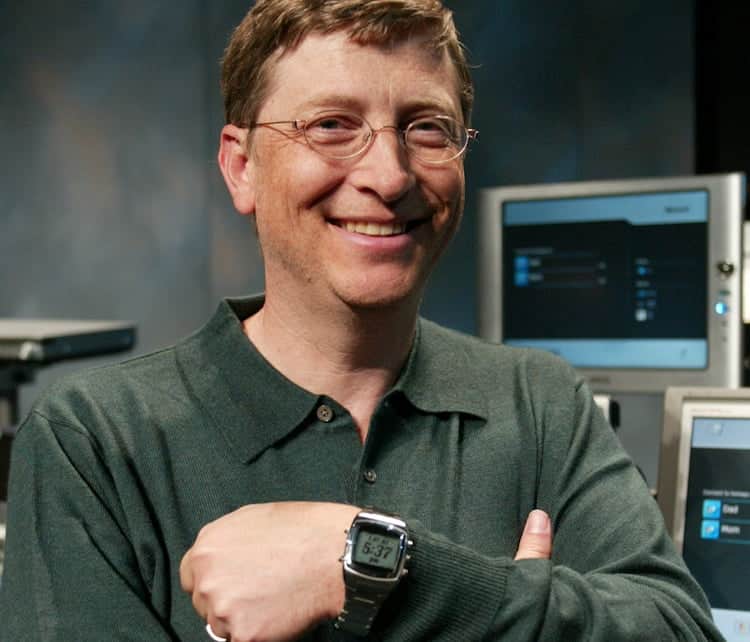 It may be surprising to learn that Microsoft and Bill Gates were way ahead of the game with the modern Smart Watch. Back in 2004, Microsoft released a smartwatch platform known as SPOT (Smart Personal Objects Technology). Manufacturers such as Fossil, Suunto, Tissot and Swatch were on board to produce the watches.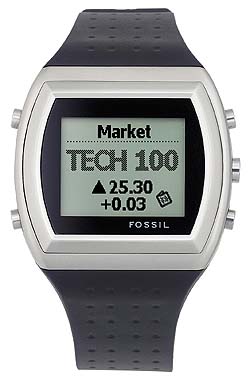 The watches could do many of the things a modern smartwatch could do such as display weather, stock prices, sports scores and even AOL instant messages (if you remember those!). It was a little before its time and fizzled out a long time before Samsung or Apple jumped into the smart watch scene!
Credit to Wikimedia for the image used in the header.